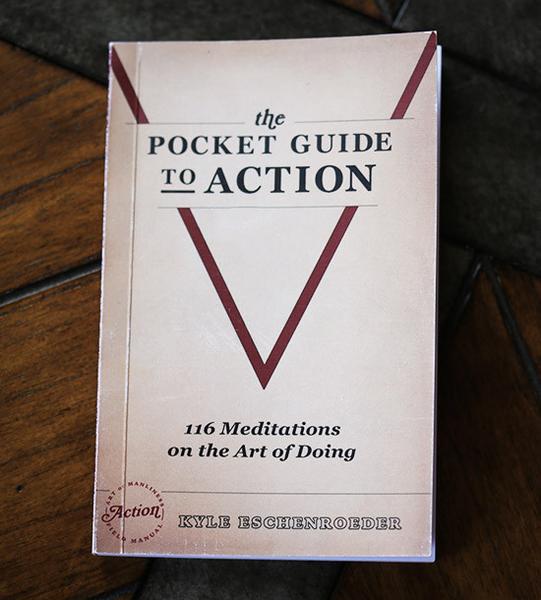 Earlier this year, we launched The Pocket Guide to Action: 116 Meditations on the Art of Doing by Kyle Eschenroeder. So far it's only been available exclusively from The Art of Manliness Store, but we've had requests to make it available on Amazon as well.
We're happy to announce you can now buy The Pocket Guide to Action on Amazon, and it's also eligible for Amazon Prime orders.
Right now, just the paperback is available; we hope to have a Kindle version by December.
The book is still available in our store and you can actually score some cool special offers if you buy direct from us:
(Note: It's currently sold out in the AoM store, but you can still order it, and it will ship in two weeks.)
Thanks to everyone who has bought a book so far. If you've enjoyed it and gotten value from it, please give it a review on Amazon.