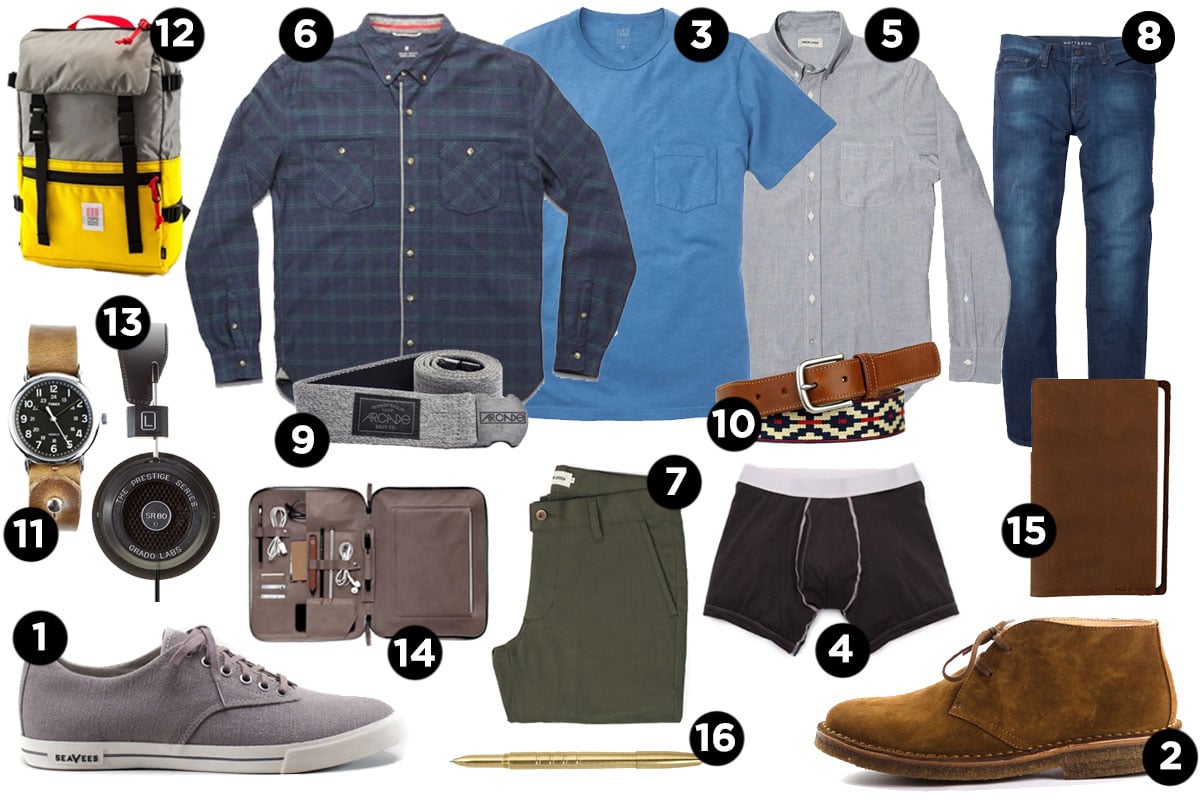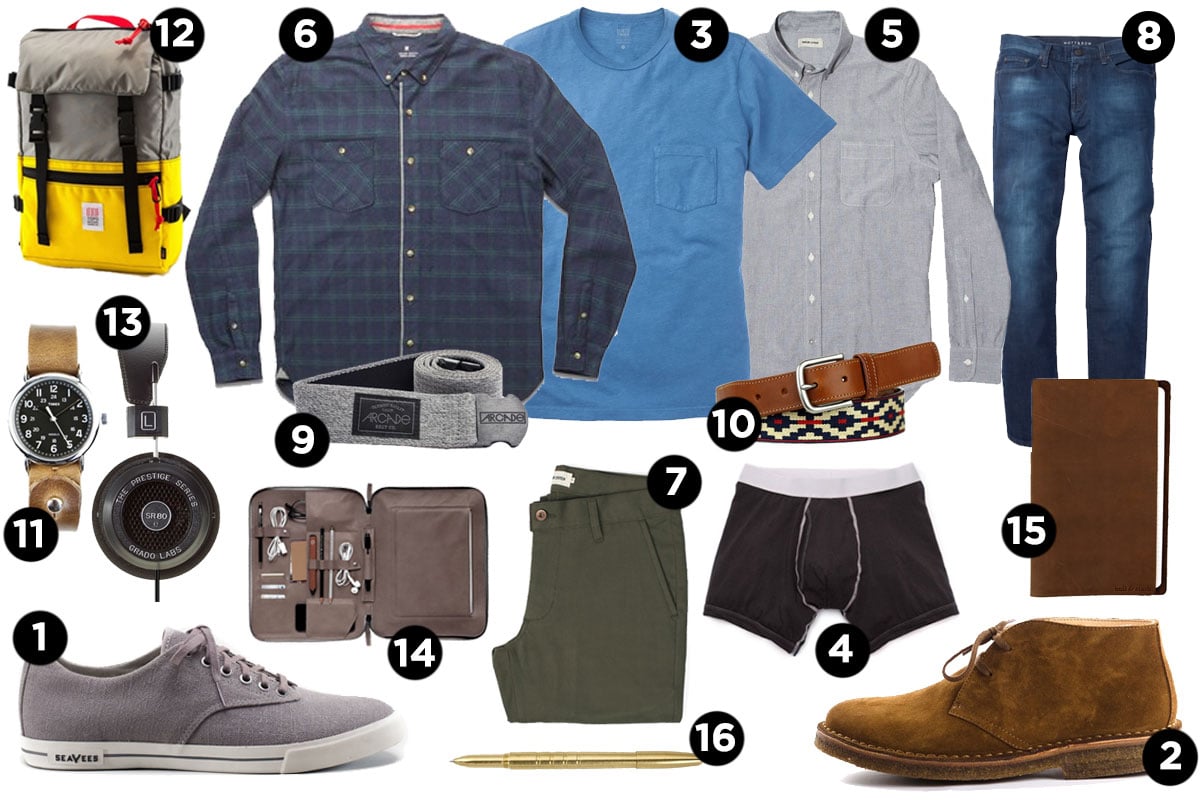 Editor's Note: This promotional gallery was put together by the gents at Huckberry.
Sorry guys — turns out the summer isn't endless after all. We've just flipped the calendar to September, and drunk the last dregs of the season on Labor Day. It's time to pack up the coolers and sandals and head back to school or to the office after blowing through your PTO.
Luckily, fall comes with more than enough consolations to soften your return to the grind. With cool crisp temperatures, vibrant foliage, and all things pumpkin on the horizon, you'll want to grab the season by the horns by outfitting yourself with the following autumn essentials.
The Everyday Shoes: Da Vinci called our feet "a masterpiece of engineering," but to access their full potential, you've got to let them perform as they were meant to. SeaVees' sneakers (1) are exceptionally comfortable and sport a classic, casual style. Just as impressive are the Desert Boot Chukkas (2) from Astorflex. They're handmade in Italy from buttery-soft leather. Very different styles, yes, but either make for a great pair of versatile, everyday shoes.
The Basics: It's no secret that here at Huckberry HQ we love Flint & Tinder. Which is why we put our money where our mouth was and decided to partner up. Since then, we've built out their American-made, heritage-style Premium Tees (3) and Boxer Briefs (4). Buck Mason's cotton Slub Tees are almost tied for first on our list of favorites.
The Shirts: If you took a quick scan across our office, any day of the week you'd find a handful of guys sporting Taylor Stitch's Everyday Oxfords (5). These button-downs are rugged yet refined enough for our impromptu work-play style. Not to be overlooked are Roark Revival's Flannels (6). They're handsome and have the wherewithal to last many seasons. For some added warmth, try this Shirt Jacket we tag-team-built with Copin.
The Pants: Taylor Stitch takes the cake here. Their Democratic Chinos (7) are a versatile pant — the modern fit means it's comfortable while still being an option for formal occasions. And what self-respecting man doesn't have a favorite pair of jeans — or three? Ours are made courtesy of Mott & Bow (8). Super soft, affordable denim available in three unique washes for a lived-in feel and timeless style.
The Belt: Use Arcade Belts' (9) metal-free construction to glide through airport security, and their high-tensile strength and elasticity for all-day comfort. If you want a more traditional complete-the-look kind of belt, we love La Matera's Trucha (10) for its distinct Argentine pattern and handsome cognac leather.
The Watch: The right timepiece can complete a wardrobe. If watches are a brave new world for you, we'd recommend starting with the Timex Weekender (11). Its vintage-style face and horween leather strap are bold without being loud. It fits just about every getup except for track-and-field jumpsuits. To the guy who craves a bit more minimalism, we'd say try the Nautical 3-Hand from Jack Mason.
The Tools & Toys of the Trade: And last but certainly not least, here's what's in our ideal backpack, which is the Topo Rover (12) or Hudderton:
_____
Join Huckberry's 1 million+ adventure community. We deliver the coolest gear at the best prices, inspirational stories, and a hell of a lot more to your inbox every week. Membership is free and takes seconds.