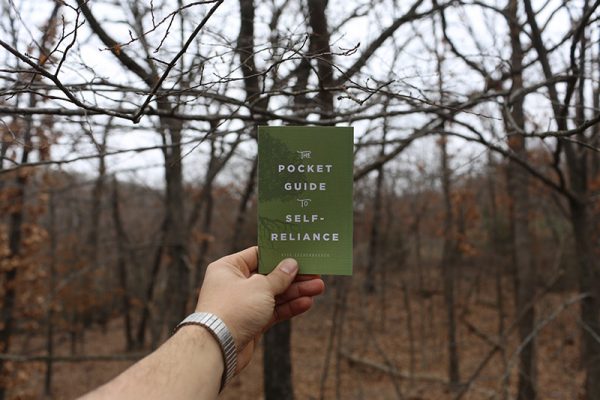 What does it mean to be "self-reliant"? Is it living off the grid in a cabin in the remote wilderness? Doing everything yourself, and pulling yourself up by your bootstraps?
Or is there a deeper and even more profound meaning to be grasped?
In The Pocket Guide to Self-Reliance, Kyle Eschenroeder makes the case that self-reliance is much more than being physically self-sufficient or even doing things on your own. More than keeping yourself physically independent, it's about keeping your mind sovereign. Self-reliance is about living a life in which you make decisions and opinions with primary respect to your own experience of the world. You trust yourself. You're true to yourself.
Developing this kind of self-trust is harder than ever in a modern world where you're constantly bombarded with outside opinions, and tempted to live an other-directed life. But it's a quality that's also more vital than ever.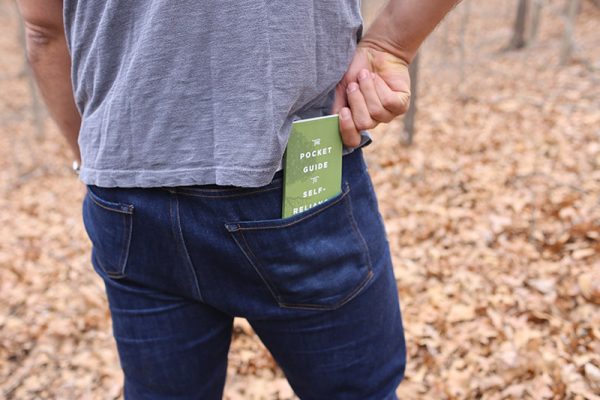 In this pocket-sized book (measuring 3.5″ x 5″, it's even smaller than our Pocket Guide to Action), Eschenroeder lays out what most people get wrong about self-reliance and what it really means. He also provides both inspiring meditations and brass-tacks advice on how to attain greater self-reliance in your own life. Carry The Pocket Guide to Self-Reliance wherever you go, so whenever you begin to doubt yourself, you can read an excerpt and stay your self-chosen course.
Special Offer!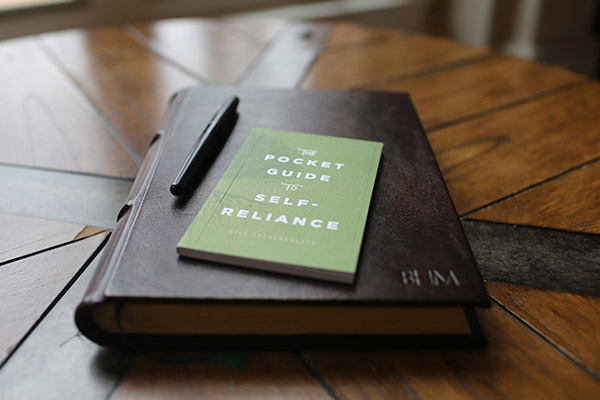 To help you really think about the ideas in The Pocket Guide to Self-Reliance, Kyle has put together 31 journal prompts to help you reflect and take action on becoming a more self-reliant man. Everyone who buys a copy of The Pocket Guide to Self-Reliance will receive a free PDF of the journal prompts. Print it off and answer the questions as you read though the book.