This year the Art of Manliness introduced a new site design, logo, and tagline. The latter is "Get Action," and it's taken from an exhortation expressed by AoM's past, present, and future patron saint — Theodore Roosevelt:
Get action; do things; be sane; don't fritter away your time; create; act; take a place wherever you are and be somebody; get action.
We created a new wearable, hangable, and stickable featuring this Get Action motto and the new AoM logo: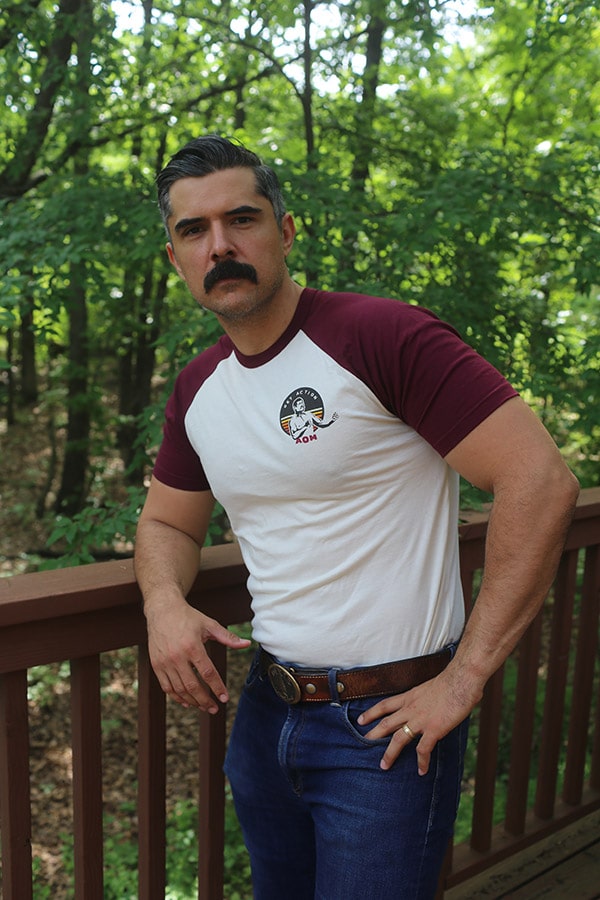 Show the world you mean business with our Get Action raglan tee. Contrast maroon raglan sleeves atop a natural white body harken back to a time when people just did stuff without self-consciously thinking about posting about it on the internet because the internet didn't exist. Looks great untucked, but even better tucked because you're a man who takes action and you don't have time to mess with the hem of your shirt getting in the way of what you're doing.
To remind yourself to "Get Action" every day, we've made this handsome print with TR's punchy, muscular quote emblazoned on it. It measures 16×20 and is printed in the US on 100# cover paper.

Show the world you're a man who takes action with our Get Action sticker. This 4″ x 4″ custom die cut sticker features famed bareknuckle pugilist and AoM icon, John L. Sullivan, striking his famously virile fisticuffer pose. Place this sticker on your laptop, guitar case, or the rear window of your car as reminder to not only be a thinker of thoughts, but a doer of deeds.
Your purchases help support all the content we produce on The Art of Manliness. Thank you!