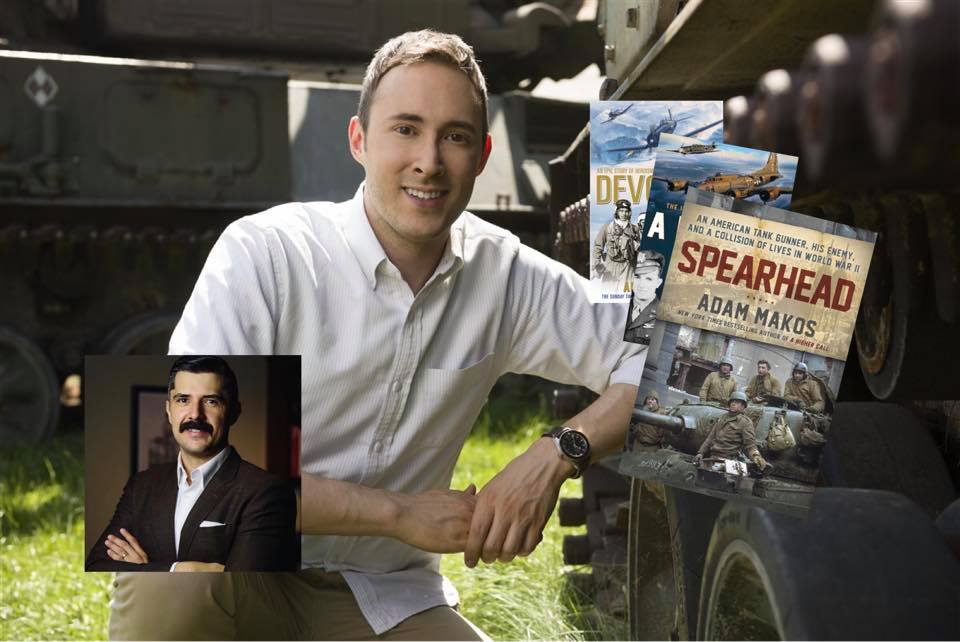 This Wednesday I'll be interviewing WWII historian Adam Makos about his new book, Spearhead, in a first ever live AoM podcast.
Adam and I will be chatting at Magic City Books in Tulsa, OK this Wednesday, March 6 at 7PM. The event is free and open to the public. Magic City Books will have copies of Spearhead for sale, as well as Adam's previous books: A Higher Call and Devotion.
If you live in the Tulsa area, you can come watch the interview live and in person. I'll be recording our conversation and publishing it as a podcast later, so you out-of-towners will eventually get to hear it too.
Hope to see you there!