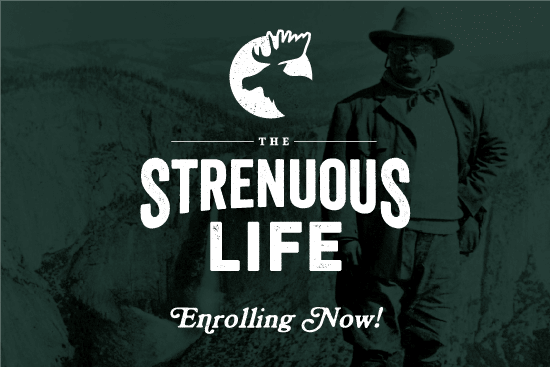 Have you made some new goals for yourself this year, but, if you're honest, don't feel any more sure you'll reach them than the goals you made — and failed to achieve — last year? Maybe you want to get from point A to point B, but you're just not quite sure of the systems or habits you need to get there.
Or are you someone who eschews making New Year's resolutions, but you still have a yearning — and have had such for a long time — to make something more of your life? To improve yourself, to make your life more interesting, your relationships more enriching? And yet you're not quite sure how to go about it?
Whatever camp you fall into, enrolling in The Strenuous Life can be the answer you're looking for.
What Members Are Saying About The Strenuous Life
The Strenuous Life is an online/offline program designed to help men turn their intentions into actions, do hard things, and become stronger in body, mind, and spirit. We've had almost 4,000 people from all walks of life sign up and the feedback has been incredible.
Here are just a few testimonials from members of the latest cohort of TSL Classes; you can read 185+ more testimonials here.
---
"Since joining TSL my wife has been telling people that I'm happier, healthier, and more present than I've ever been in our 10+ years together! There's so much to benefit from living a more strenuous life."
–Tyler D., Class 026
---
"The structure the weekly Agons and the daily check-ins provide was exactly what I needed to start to reclaim my agency and combat the old ennui. I started to become an active force in my life again, instead of it being something that was just happening to me.
The badges are diverse and cover a great many skills and areas of interest I'd long been fascinated by but never put any effort into learning about. Now that doing so is a challenge, I have already completed three and will complete two more before the year is over.
But the best thing I did during my boot camp was to attend a meet-up. Nothing beats spending time working on badges and just shooting the breeze with like-minded men."
–Noah S., Class 026
---
"The Strenuous Life Challenge has made a huge impact on my life! The 12 weeks of the "boot camp" helped me find the direction and purpose that I've been missing in my life. I'm doing things I never thought I'd do and always looking for ways to be a more strenuous man. It's made my marriage even happier than it was already. My wife saw the changes in me, saw the fun I was having, and started joining me on the adventures! I can't wait to see the next Agon!"
–Joe B., Class 026
---
"As a young man with big aspirations, there is nothing more appealing than a structured platform for guided personal growth. Living in a day with the internet and all its bounty of information from anyone and everyone with an opinion, it is easy to drown in an ocean of fleeting inspiration and ever-changing goals and ideals. I found myself constantly shifting from goal to goal, and never really making much progress in any of them. The Strenuous Life provided the structure, good reasoning, and kick-in-the-butt inspiration I needed to start setting and reaching realistic goals for the right reasons, and now I'm on a path to true discipline. I am happy to be a part of something that makes so much sense and is so needed in the world today. I'm proud to be living strenuously."
–Collin D., Class 027
---
"Joining The Strenuous Life has been a life changing experience. I can honestly say that I've improved every aspect of my life — physically and mentally. I've read self-help books in the past, but TSL's structure provided the kick in the pants I needed to take action. The daily and weekly challenges, awesome badges, and friendly community of like-minded people are all easily worth the price of admission.
I've done things I didn't know I was capable of, my social and work lives have improved, and I'm just kinder and more thoughtful than I used to be. But more importantly, I'm using these new skills and habits to improve the lives of everyone around me.
I just wish I knew about The Strenuous Life sooner."
–Kyle T., Class 026
---
"The Strenuous Life is exactly what it claims to be. This is a place of like-minded individuals who push and inspire each other to grow; there is a great culture of no shaming and only positive inspiration and motivation. We all have been looking for ways to extend ourselves and become more well-rounded gentlemen, knowledgeable mentors, and manly warriors. It provides physical feats, mental growth, and expansion of views through reading, writing, music, and art, and it has also been a great conversation piece during parties and gatherings. I have been following The Art of Manliness since the beginning and this extension of those ideas is a fun and well-planned out way of actually putting all the skills into practice. I am proud of the better man/husband/brother/son/cool uncle/friend that I have become through your help."
–Angelo Z., Class 026
---
"The past 12 weeks have revitalized my efforts to be a better husband, father, and man. I have been continually pushed outside my comfort zone and begun to realize my potential for personal growth, both mind and body. I have learned new skills, like lock-picking, and honed previous ones, like auto mechanics. One of the best aspects was meeting like-minded men from all over the world (and locally) who want to better themselves. It has been a wonderful experience and I look forward to continuing to lead a more Strenuous Life."
–Nick K., Class 027
---
"The Strenuous Life provided a growth outlet for my dad and I. We both went into the program with a desire to grow our physical, mental, social, and emotional abilities. The various challenges and badges helped us truly grow ourselves in those areas and developed our relationship as well. We both are excited to keep completing badges and trying out skills that are beyond our normal experiences. Enjoyment is an understatement."
— Loren K., Class 027
Take the Strenuous Life Challenge
New members of TSL are enrolled into the 12-week Strenuous Life Challenge, which is designed to induct initiates into a life of strenuosity and help them form new, health-boosting, mindset-enhancing, life-improving habits. You'll be asked to hit certain benchmarks in terms of daily physical activity and good deeds, earn at least one badge, and complete a diverse range of weekly "Agons" or challenges.
The Strenuous Life Challenge is designed to push you outside your comfort zone, get you having new experiences, and help you become more than you are now in body, mind, and spirit. Those who complete the Challenge earn an exclusive TSL challenge coin, as well as a new outlook on life.
Finally Put Your Long-Standing Intentions Into Action
The Strenuous Life is like a scouting program for grown men, and its structure — which offers a set of 50+ badges and clear requirements to earn them — facilitates learning new skills, having new experiences, and forming new habits. It's designed to help you put your long-standing intentions — all those times you've said, "I'd really like to start doing _____" — into action.
TSL can be just the kick in the pants you need to finally make good on your goals. Here's a small sample of some of the stuff members have done as part of The Strenuous Life in just the last few months: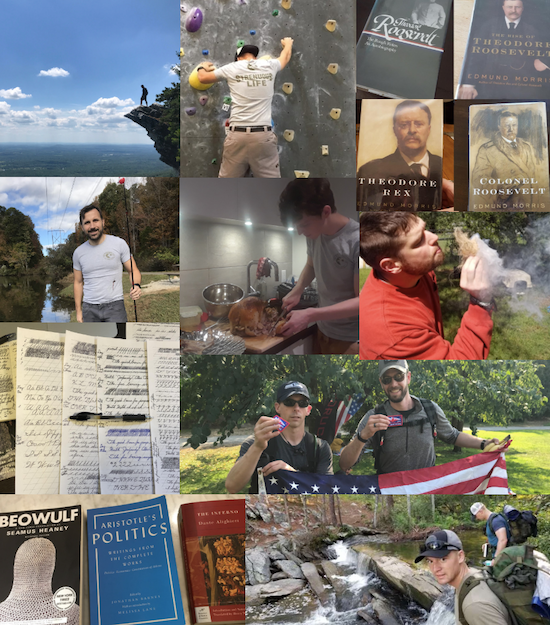 If you're finally ready to move from point A to point B with your goals, TSL will provide the map and guide you on your journey.
Meet Like-Minded Individuals (In Person!)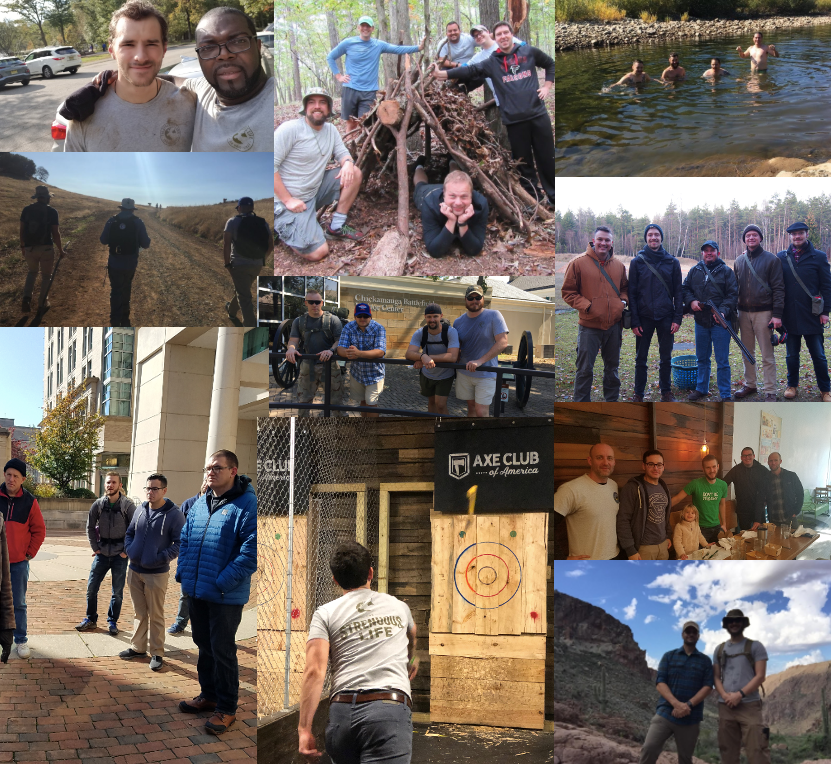 Are you looking for a way to meet up with like-minded men and form more real-world friendships? The Strenuous Life can help you make those connections.
One of the features of TSL are geographic groups that members can use to organize in-person meet-ups. The third Saturday of every month is designated as "Strenuous Saturday" and members get together to work on badges, ruck, or do community service. Members can get together to work on the weekly challenges as well.
The Strenuous Life is meant to be shared — come and join a tribe of men who want more out of life!
Be Inspired By, or Warned Away From, The Chance to Earn the Exclusive Polar Bear Badge!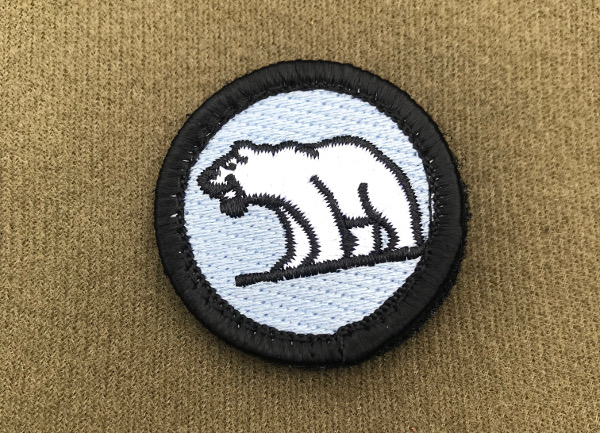 This is the coldest time of year to enroll in TSL (if you live in the northern hemisphere). Some of the Agons (weekly challenges) are temperature sensitive and involve being outdoors. Thus, only the hardiest of souls should sign up for this enrollment! If you live in a freezing cold climate, some of the Agons will be more challenging for you, and may be difficult, to near impossible, to complete (unless you're keen on walking barefoot in the snow — hey, Grandpa did it!). TSL is, of course, all about doing hard things, but we just want to forewarn you.
If you do complete The Strenuous Life Challenge, you'll be eligible to receive a free Polar Bear Badge that's available exclusively to those who begin the 12-week "boot camp" during the January enrollment.
Enrollment Is Open Until Thursday, January 3, 2019 or Until We Register 3 New Classes
Do you want the new year to truly feel new? Are you ready to make 2019 different than the lackluster, disappointing, or slightly sleepy years that have come before? Are you ready to try new challenges, learn new skills, meet new people, and discover new parts of yourself?
Then join us in The Strenuous Life.
Enrollment will only be open until Thursday, January 3, 2019 or until we register 450 new members. Whichever comes first.
For those enrolled, the 12-week Challenge officially begins on January 5th.
Classes fill fast — don't delay in signing up!
I hope to see you on The Strenuous Life.