There is strength in virtue — in having the integrity that enables you to look the world in the eye, and see yourself in the mirror without flinching. There is strength in having an unassailable character, a firm moral compass, and rock-solid values.
Yet there is also virtue in strength — in having the capacity and power to protect and advance those values you hold close. There is virtue in the strength that enables you to remain unmoved when the storms of life rattle your foundation, and your enemies circle round. And there is strength in not only defending against evil, but forwarding the good.
There is strength in virtue and virtue in strength.
This was a maxim of Theodore Roosevelt, who explained these two halves of a single whole:
"If we are to do as I believe we shall and will do, if we are to advance in broad humanity, in kindliness, in the spirit of brotherhood, exactly as we advance in our conquest over the hidden forces of nature, it must be by developing strength in virtue and virtue in strength, by breeding and training men who shall be both good and strong, both gentle and valiant—men who scorn wrong-doing and who at the same time have both the courage and the strength to strive mightily for the right."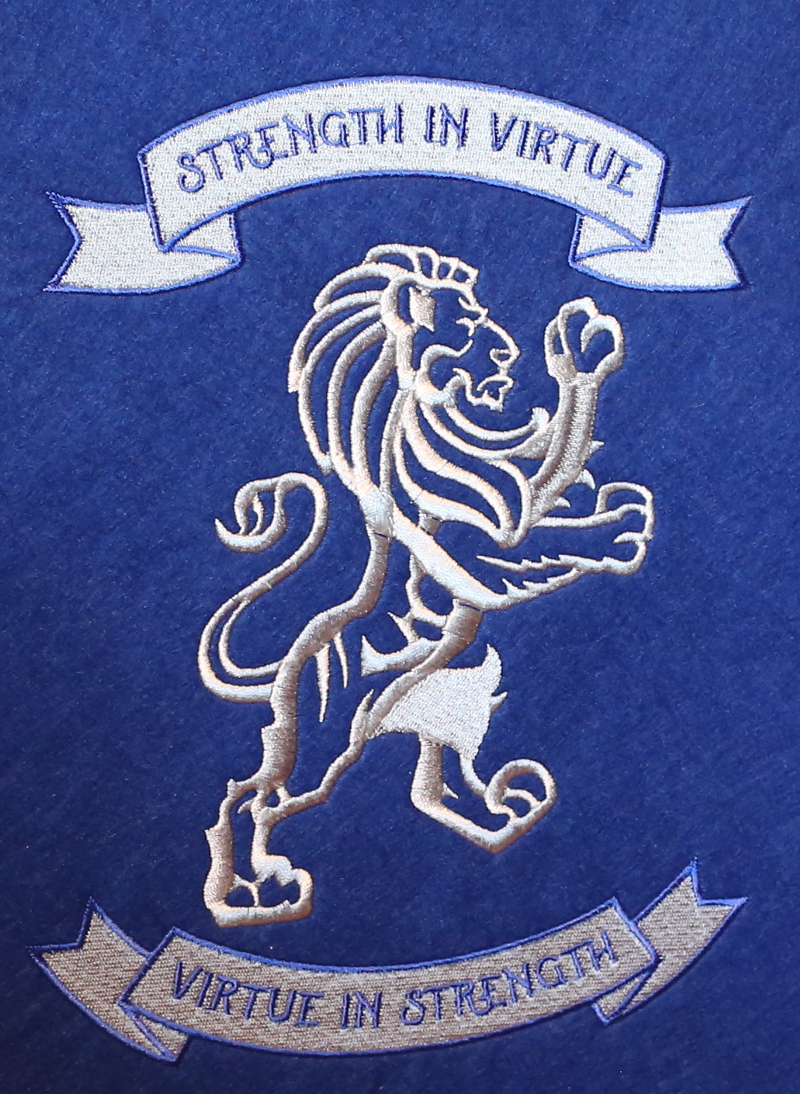 We've emblazoned TR's clarion call on a new, royally handsome felt banner. An AoM exclusive, this 12″ X 15″ blue and silver banner is swallow-tail cut at the bottom and embroidered with a noble and brave lion. A wooden rod with spear ends runs through the top, to which is attached a golden cord for hanging on your wall. Made in the USA. Perfect for any bedroom, dorm room, or man room.