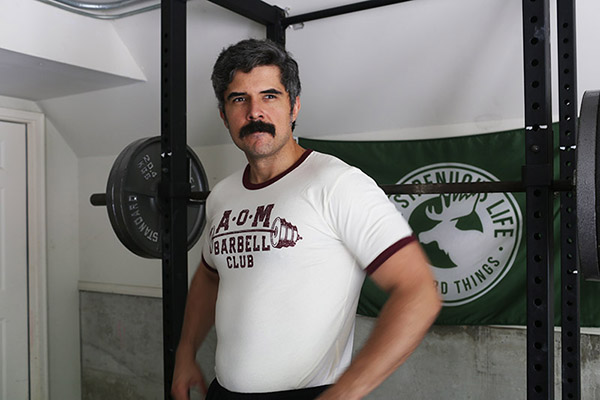 At Art of Manliness, we are disciples of the iron.
So many AoM readers have picked up barbell training over the years thanks to content we've published about strength training, we've formed an unofficial AoM Barbell Club. And every club needs a tee.
Enter the AoM Barbell Club T-shirt.
If you discovered a love for lifting from reading AoM, this is the shirt for you. If you came to lifting from another path, and simply embody the AoM ethos, this shirt's for you too. It's for any man who eschews Nautilus machines to pit himself mano-a-mano against pure weight and gravity.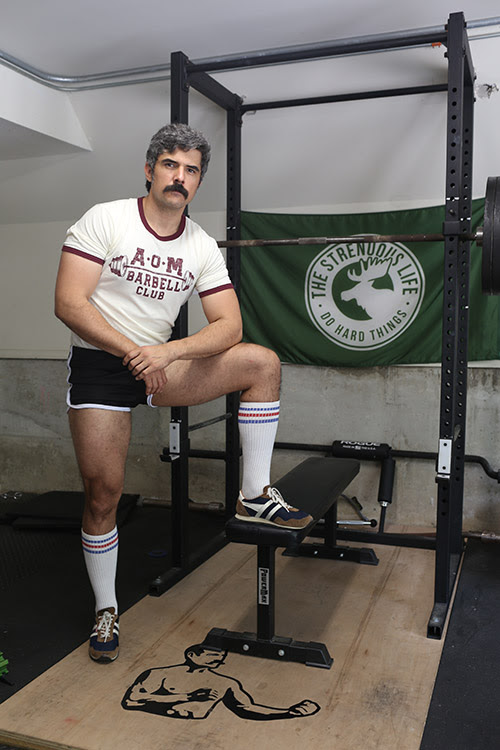 The ringer style of our AoM Barbell Club T-shirt harkens to the age of 1970s powerlifting.
Guaranteed to increase PRs by 25%, testosterone by 37%, and chest hair by 300%. Best matched with shorty shorts, side burns, and tube socks.
Or just regular gym shorts, and even jeans — this shirt is too handsome to just wear for your workouts.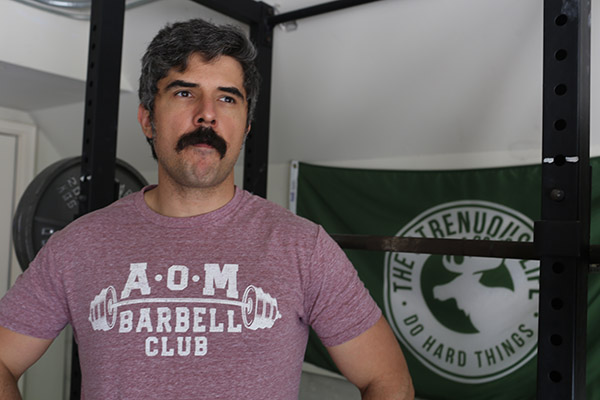 The AoM Barbell Club T-shirt is also available in a traditional tee style. Heather red and made with a slub knit fabric, this shirt is nice and soft, and handsome as hell.