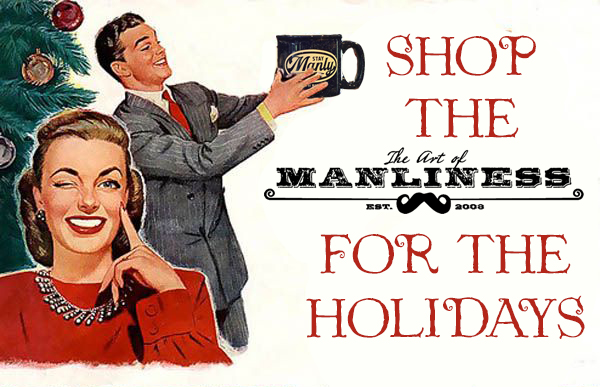 When the AoM store started nearly 10 years ago, it was a humble shop, with just a few t-shirt designs. Over the years, we've really expanded the number of things we offer, which now includes not just AoM swag, but books and products that are truly useful and will aide your endeavor of becoming a better man. Our Art of Manliness Shop Gift Guide for 2017 includes a handful of new products from the last year (lighter, catch-all), as well as some classic items that have been popular since their inception (mugs, Ben Franklin journal). Be sure to peruse the shop at length, as this is not an exhaustive list of the many classic, quality, and one-of-a-kind items available!
If you see something you like, pull the trigger now; free shipping on all orders over $50 is available until December 1.
Under-the-Tree Gifts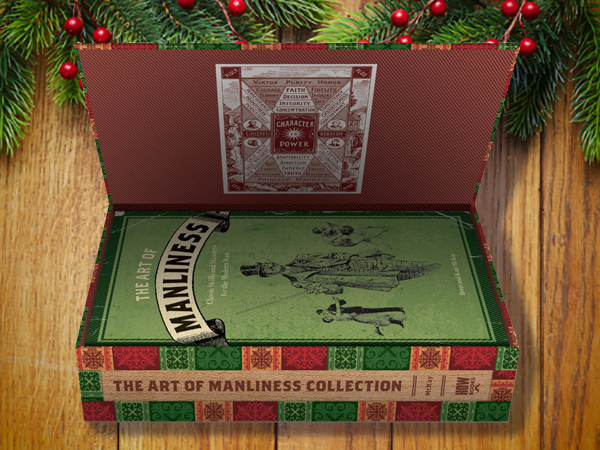 This delightfully packaged collection contains a wealth of information and inspiration for the modern man. Included inside are the first two AoM books published: The Art of Manliness and Manvotionals.
Together, housed in a classic cigar box (along with 6 manly coasters!), they make the perfect gift for any man who is conscious of leaving his mark on this world. Books are signed by Brett McKay. Also available on Amazon (unsigned) for about $21 (and eligible for Prime shipping).
$29.99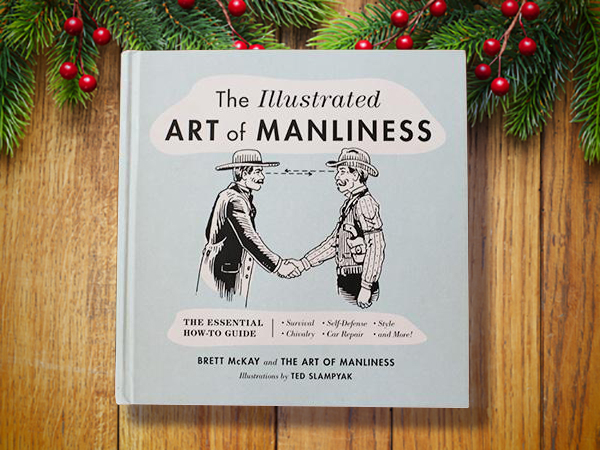 The Illustrated Art of Manliness distills more than 100 skills every modern man should know into an entertaining, easy-to-follow illustrated format, with artwork by Ted Slampyak. We've taken some of the most popular illustrated guides we've published on the site and combined them with many never-before-seen ones to create a handsome hardcover book — over 60% of the content is brand-spanking new! We've been told this book has proved really popular with kids — so buy a copy for the men-in-the-making in your life! Signed by Brett McKay (though it's also available on Amazon, unsigned).
$25.99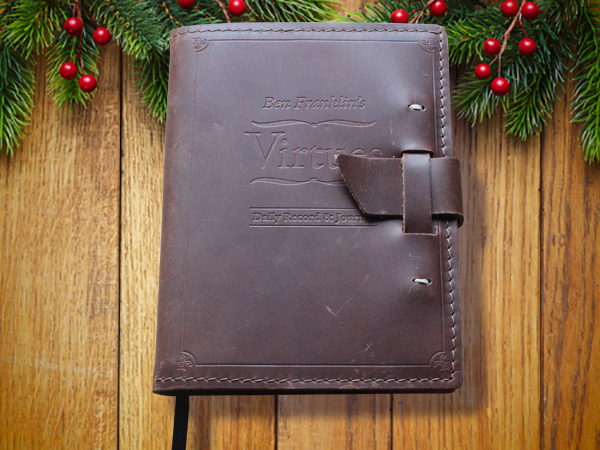 The Ben Franklin's Virtues Daily Record and Journal combines Franklin's daily schedule with the self-improvement chart he created for himself as a young man. This exclusive journal provides a man with an incredible tool to improve his life and develop upstanding character, while also getting him more focused and organized with his day-to-day tasks.
The journal is divided into 13 weeks — one for each of Franklin's virtues — with each week containing an agenda and journal section for each day.
$46.75
Stocking Stuffers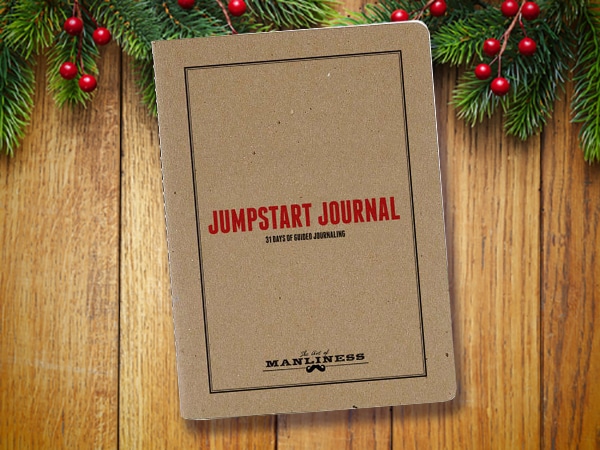 When presented with a totally blank slate — that open journal, with pen in hand, and nothing but white pages — we freeze up. We don't know what to write about.
Our exclusive Jumpstart Journal removes this barrier by taking care of the what entirely. Inside its pages is a clear roadmap to journaling: 31 prompts – 31 questions that offer guidance as to what to write about that day. This is the perfect gift for the man who's long wanted to get into the journaling habit, but hasn't known where to start.
$14.99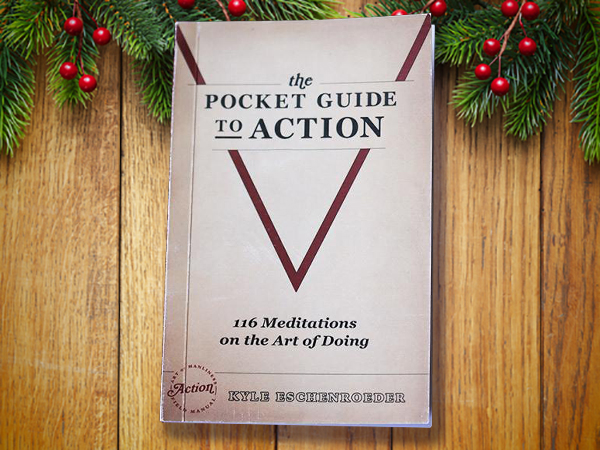 For the man who's ready to have a better year next year than the one he had this year, and is itching to move on his dreams, get him the The Pocket Guide to Action. It's packed with wisdom on how to turn one's abstract intentions into concrete actions, and finally pull the trigger on long-contemplated thoughts and plans. Plus, if you buy 3 copies, you'll get a FREE "Take Action" poster; a gift for them, and a gift for you!
$12.99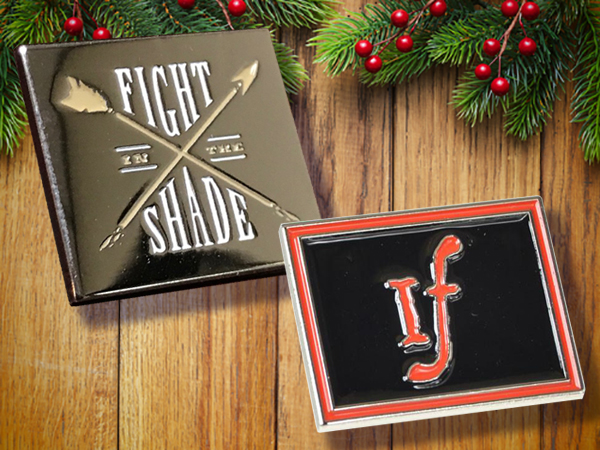 Our "If" enamel pin, like the great Kipling poem of the same name serves as a reminder to ever be striving towards something greater, and to accept the setbacks you encounter along your journey with a steady heart and an honorable character.
Our Fight in the Shade pin is inspired by the immortal words of Sparta's King Leonidas, who, when complained to about the arrows of Persian warriors blocking the sun, responded with his typical Laconic wit: "Won't it be nice, then, if we shall have shade in which to fight them?"
$7.99 each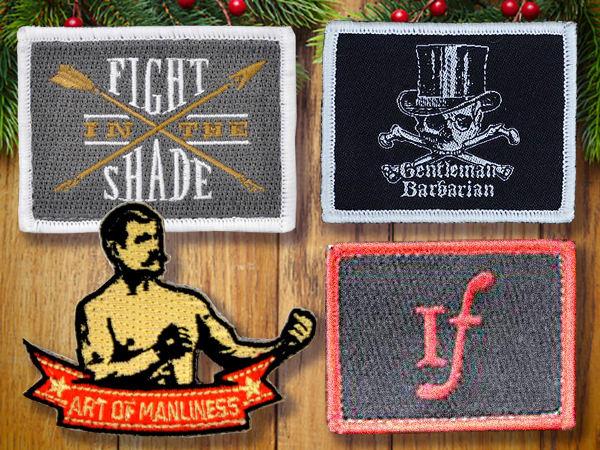 Our 2″ x 3″ velcro-backed morale patches can be affixed to backpacks and duffels to add some manly character and inspiration. Buy them one at a time, or save money by buying the bundle.
$5.99 each, bundled for $19.50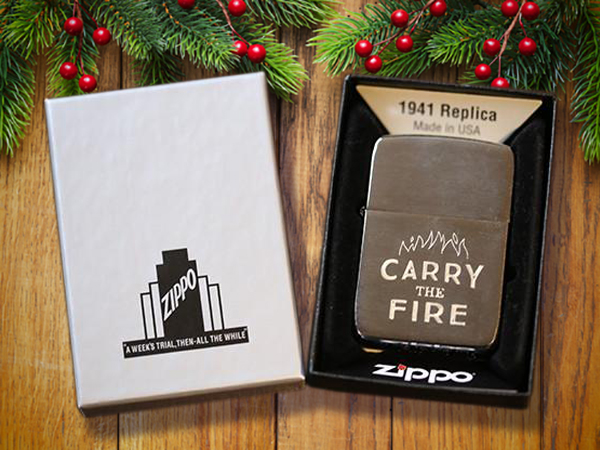 Give our "Carry the Fire" Zippo lighter to the man in your life who strives to choose idealism over cynicism, virtue over vice, decency over dereliction, and hope over hopelessness — who carries the fire of goodness and honor and seeks to pass it on to the next generation.
This exclusive lighter is an American-made Zippo 1941 Replica in the vintage style carried by WWII GIs. The lighter sports a silver, brushed chrome exterior onto the front of which "Carry the Fire" has been machine-etched right here in the USA.
$29.99