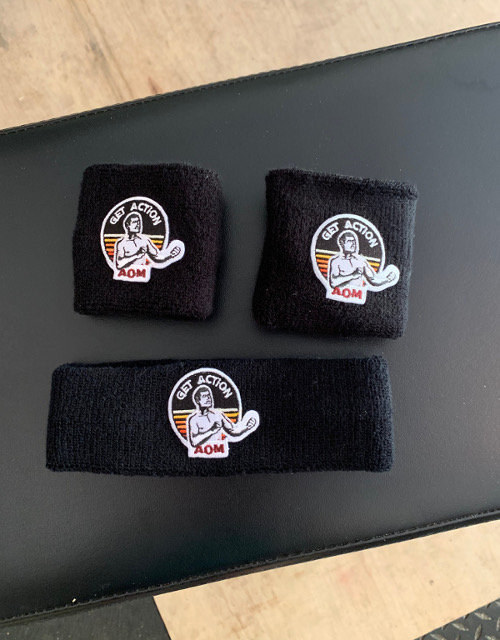 This year the Art of Manliness debuted a new motto and design, with an aesthetic that gives a little nod to the 1970s. As such, we thought it would be fun to celebrate with a little swag from that era:
AoM Get Action sweatbands
.
Even though they may have been a trend in the 70s, sweatbands really shouldn't be a fad; they're seriously underrated as functional workout gear! They tame the perspiration dripping down your face, as well as the sweat that drains down your arms, keeping your hands drier for gripping sports equipment — whether rackets, balls, or barbells. If you're into lifting, wearing wristbands can limit the amount of chalk you need to use on your hands, as well as give you a surface on which to wipe the moisture which does remain.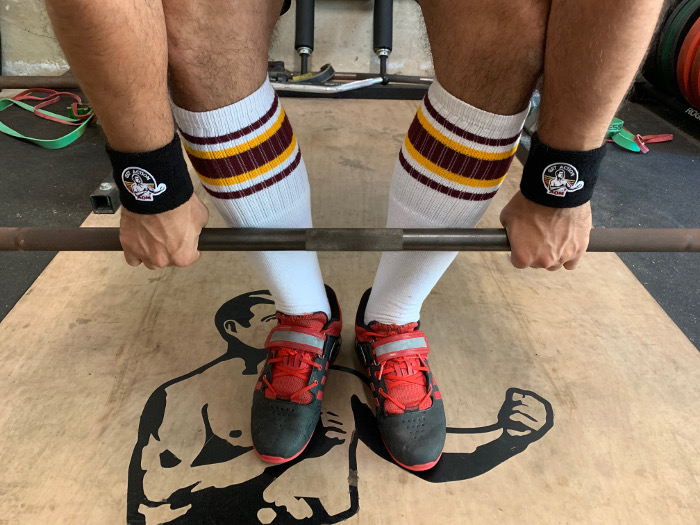 All that, and yeah, they look super fly too. You know you've been waiting for an excuse to rock some sweatbands; now you've got one.
Set includes two wristbands and one headband. 80% cotton/20% elastic terrycloth. Emblazoned with embroidered AoM Get Action patch.