Whether you realize and are ready for it or not, fall is quickly approaching. With cooler temperatures and changing leaves often comes more opportunity for sittin' in a comfy chair with a good book. What should you read though? Well, over the last year or so, we've been working hard at expanding our very own ebook catalog.
We currently have nine ebooks, all authored by yours truly, available in our store, with four of them just recently added and not sold anywhere else. These are shorter books — most of 'em coming in at under 100 pages. But they're jam-packed with essential information, skills, and ideas for you to grapple with and put to use in your life.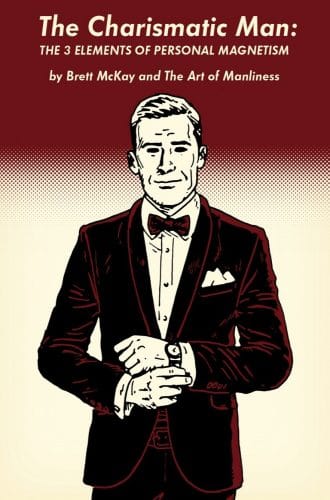 No matter your situation in life and your individual aims, one of the most important tools for success is your personal charisma. It's what allows you to command a room, draw others to you, and convince people of your ideas. It's an essential part of being a leader.
Charisma may seem like a mysterious quality — something that some men are born with and some are not. But this is happily not the case. You don't need to have hit the genetic charisma lottery in order to develop yourself into a man with powerful magnetism.
Far from being a magical and inexplicable trait, charisma can be broken down into a set of concrete, largely nonverbal behaviors that can be learned, practiced, and made natural. This book will show you how to do so.
Available for $5.99, delivered in PDF format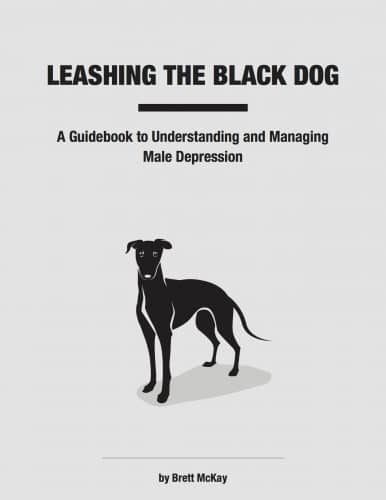 Depression isn't something a lot of men like to talk about because it's seen as a weakness. But a lot of men are silently suffering. In this book, I share my personal struggle with depression and take readers on a journey to understanding how to leash what Winston Churchill called "the Black Dog."
You'll learn:
The history of depression

What causes depression

The symptoms of depression in men

Action-oriented, researched-back steps you can take to manage your depression
This ebook doesn't promise a cure to depression (which doesn't exist), but will empower individuals to put a leash on their own black dog.
Available for $5.99, delivered in PDF format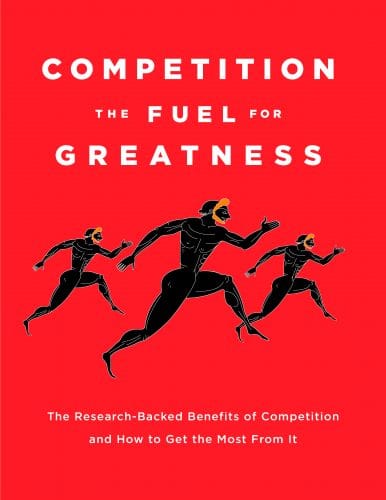 Competition is the original performance enhancing drug.
In this ebook you'll find research backed tips and insights on how competition can rocket boost your performance to new heights.
You'll learn:
What happens to your biology when you're about to compete and how to harness that for improved performance
How men and women respond to competition differently
How to design competition so that it helps you improve and grow
How competition fosters cooperation and morality
And much more!
Are you ready to step into the arena of competition and become a better man?
Available for $5.99, delivered in PDF format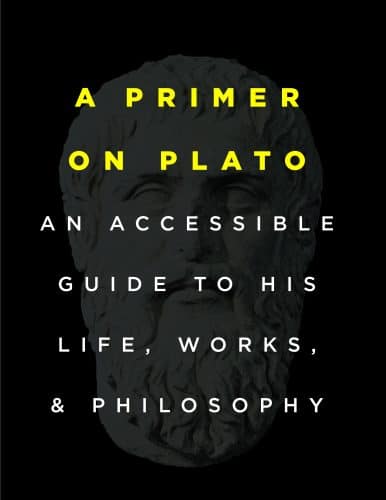 Many of the big questions that we're still grappling with today — what is the meaning of life, how should a city/state be governed, what does it mean to be "good" — originated with Plato. And these lines of inquiry concern not just the ethical and political, but even questions cosmologists and physicists are still trying to figure out, like the nature of reality.
Thus, to understand the world today, every modern citizen needs to have a basic understanding of this man who lived a couple millennia back. For that reason, we offer this relatively short, accessible primer on Plato and his philosophy. While it is not exhaustive, it will allow those not familiar with him to gain a basic grasp of his big ideas, and enable them to better engage in the Great Conversation.
Available for $5.99, delivered in PDF format
Other eBooks Available
Besides the four newest titles above, we also have a great selection of other classic AoM ebooks:
Sign Up for the AoM Email Newsletter and Get 5 eBooks FREE!
Purchasing the above eBooks isn't the only way to get your hands on some of them.
By signing up for our email newsletter, you'll not only keep abreast of all the happenings here at Art of Manliness, you'll also get 5 ebooks for FREE (one of which — The AoM Sandwich Cookbook — isn't even available for purchase; you can only get it by signing up for the newsletter).
If you're doing the math, that's quite a deal! You can sign up for either a daily email, with articles delivered to your inbox in full by the time you wake up in the morning, or a weekly digest delivered on Saturday mornings with snippets of all that week's articles that you can click through to read on the site. We never spam you or give away or sell your email address, and you can easily unsubscribe anytime.
Click here to sign up for our email newsletter, and get 5 ebooks FREE!