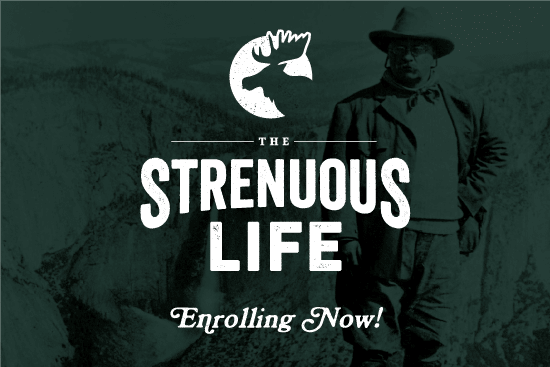 In July we opened enrollment to our new program, The Strenuous Life, and formed its first 4 classes of 150 members. Within about 24 hours, we filled all 600 of our available spots. Since then, these 600 individuals have been hard at work taking action, doing hard things, and becoming stronger in mind, body, and spirit. Not only that, they've been building a solid community both online and offline to help support and push each other in their respective efforts to live more strenuously.
We're now ready to welcome in a new batch of individuals eager to take on the challenge of living strenuously. If you've been thinking about joining, take a look below at what current members are already doing and saying about The Strenuous Life.
What Members Are Saying About The Strenuous Life
"The Strenuous Life offers something I felt I needed but didn't know how to describe. I knew there was more out there, immediately around me, but I didn't know how to tap into it. I didn't know how much I could do right now! Joining The Strenuous Life was like finding a map: All the things I knew were there were now made plain and I simply had to go out and do it! Dozens of manly skills and hobbies have been condensed into easy to follow steps. And the best part about it is: You're not alone! Like-minded men from all over the country, all over the world, are right there with you, fighting the same fight, learning the same skills, asking the same questions. The folks I have met through TSL are folks I may never have met otherwise — I was surprised how many like-minded men were in my area! It's tough, it's fun, and best of all: The sense of achievement is like no other. The Strenuous Life is not a social network: It's a Guidebook for living your best life." — Russell S., Class 000
"The Strenuous Life has taken the themes and philosophies consistently presented through AoM and turned them into a practical application. The amount of care and work Brett McKay has put into TSL is readily apparent and if you examine the program, you'll find there are hidden depths to it. Although there is a competitive spirit among participants, it is highly supportive and acknowledges the personal nature of TSL achievements. The challenges are not overly burdensome but require steady, sustained effort and are highly satisfying. Although just a month into the program, I can see the combination of physical and mental requirements improving me, my family, and my community. I highly recommend participating in The Strenuous Life. Put your skin in the game and discover what kind of man you can be." — Steve J., Class 001
"I've tried countless times to get motivated about exercise. I would start a plan and after a few weeks or months, I fizzled out. Since joining The Strenuous Life, I've had a motivation transformation through the simple act of checking in and recording my success. Even when life got in the way and I didn't make it to the gym, the desire to exercise stuck with me. I actually look forward to my routine. That's never happened before. I attribute that desire to The Strenuous Life." — Robert B., Class 001
"Since age 13, I have fought chronic depression. My life's ambitions and dreams have been hindered by paralytic fear and episodes of morbid self-hatred.

I joined The Strenuous Life to try something different to combat The Black Dog. I had previously tried therapy and a couple different drugs, with unreliable results. Instead, The Strenuous Life offers a mix of activity, learning, philosophy, and goals. The results have been marvelous.

The daily goal to be active for one hour has improved my mood. Studies have shown that regular exercise is a salve for the depressed mind. It has gotten me off the couch into the sunshine.

The daily good deeds have improved my self-esteem. By putting good into the world, I understand my value to others, and to myself. It is an opportunity to remove myself from sad thoughts, and instead become an agent of kindness.

The weekly Agon challenges banish my comfort zones, forcing me to behave and think in unaccustomed ways. Sometimes I complete an Agon with ease, and feel victorious. Sometimes I complete an Agon with difficulty, but have the satisfaction of knowing that I tried.

The system of badges gives me long-term goals for which to strive, and new skills to learn.

Because of the daily exercise goal, I no longer believe I am weak. Because of daily good deeds, I no longer think I am bad. Because of the Agon challenges, I am no longer paralyzed. Because of the life skills I have gained through the badge system, I no longer see myself as worthless. Depression is never conquered casually, and I still have bad days and bad weeks. However, thanks to The Strenuous Life, I finally have momentum and hope." — Jeremy C., Class 000
"Now that I've been in the program for a few weeks I can look back and reflect on the positive changes The Strenuous Life experience has brought to my daily outlook. Working out every day is simply a matter of course rather than a chore I might try to find time for. I approach any free moment I have with the thought 'how can I most effectively maximize this time to improve myself or serve others.' I routinely reject my expected first choices and reactions to situations because I no longer want to choose the easy way out when I can opt for the invigorating challenge. When I feel like I might be losing my focus I know I have a tribe of peers I can turn to for inspiration or feedback. The Strenuous Life is a whetstone that daily keeps my edge from growing dull. I couldn't be happier with the experience." — Willis G., Class 003
"There is a certain genius to this whole thing I did not expect. It must be a combination of the accountability to the other men and the desire to get that patch, to achieve that challenge coin, to win that laurel that keeps me going. I've tried solo programs before. I've tried to work out a plan to build skills and to become stronger on my own but I've never followed through. The Strenuous Life has changed that. In the first 4 weeks I've gone from a completely sedentary lifestyle to at least an hour a day of strenuous activity. I've looked forward to the weekly Agons, waiting for them to hit my inbox so I could tackle another 7 days of strenuosity. I've started working on skills I never thought I would be able to find time to practice. I used to shuffle through the first 6 hours of the day, now I manage to pack more into the first half of my day than I used to get through in a week. At first I was trying to get through the challenges, now I just keep thinking, 'More. I want more.' And my wife has noticed a change — a month ago I would come home after a two-hour commute and collapse. No longer. Now my evenings seem to be full of exercise, study, tasks. And all the while I know that I'm doing it to be a better man. For my wife, for my family, for my community." — Erik W., Class 004
"Today, I low-crawled under a fallen branch through rocks and mud and loved every second of it. Three weeks ago I set a deadlift PR. This weekend I'll go on a microadventure with my wife for the fifth straight week.

None of this would have happened without The Strenuous Life.

Join The Strenuous Life today. Current you, future you, your significant other and those you interact with on a daily basis will all be better for it." — Paul B., Class 001
Meet-Ups Are Starting to Form, and There Are More to Come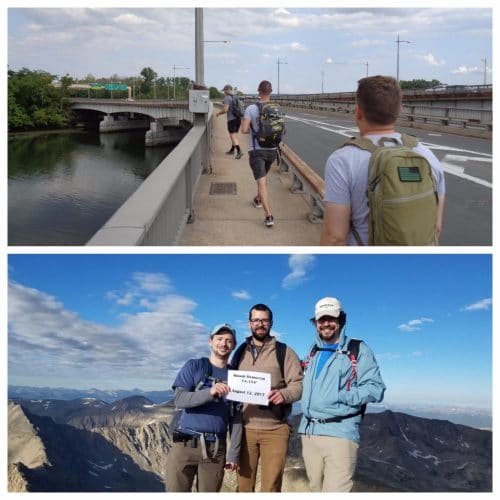 One of the features of The Strenuous Life are geographic groups that members can use to organize in-person meet-ups. Several of these meet-ups have already occurred, and more meet-ups are in the works for the future, including one I've personally organized here in Tulsa, OK on September 23rd. We'll be getting weight lifting instruction from Starting Strength coaches in the morning, doing a ruck, and having dinner together. The event is open to TSL members only. I look forward to meeting you!
Enrollment Is Open Until September 15, 2017 or Until We Register 6 New Classes
You can find out everything you need to know about The Strenuous Life and join up here. The page gives you a good rundown of what to expect when you sign up for the program.
Enrollment will only be open until Thursday, September 15, 2017 or until we register 900 new members. Whichever comes first.
This TSL enrollment period is also open to international members. This time around, the cost of shipping your TSL Welcome Kit internationally is covered by us. Yes, that's right. Free shipping. During the next enrollment period, we'll be charging international users for shipping.
An important caveat on international shipping: While we guarantee that everyone who signs up for The Strenuous Life will be shipped a Welcome Kit, because of the varying reliability of mail systems around the world, we cannot guarantee its delivery. Because of the high value of its contents, and the high cost of international shipping, we are not able to replace Kits that are lost in transit. Customers assume all risk.
Are you ready to get stronger in body, mind, and spirit, and start doing hard things? Join The Strenuous Life today!