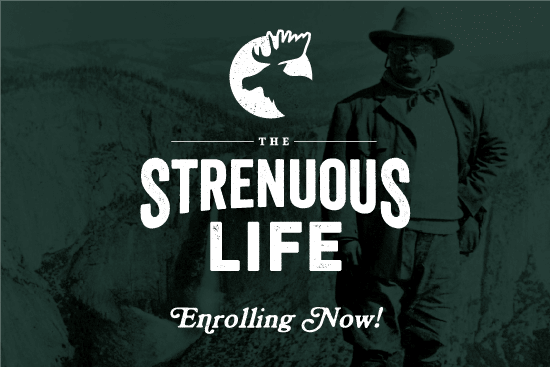 Summer days are here, but maybe this year they need not be so lazy. Sure, you might feel like you need a break, and you probably do, but maybe the break you need most isn't from work per se, but from your workaday life — from your boring routines, mediocre habits, and unchallenging, passive pastimes. Maybe what you really need is a break from feeling suffocatingly stagnant.
If you're ready to get outside your comfort zone and discover some new experiences, skills, and friends — if you're ready for some literal and metaphorical fresh air — then it's time to sign up to have a Strenuous Summer.
Enrollment for The Strenuous Life is now open.
What Current Members Are Saying About The Strenuous Life
The Strenuous Life is an online/offline program designed to help men turn their intentions into actions, do hard things, and become stronger in body, mind, and spirit. We've had over 3,200 people from all walks of life sign up and the feedback has been incredible.
Here are just a few testimonials from members of the latest cohort of TSL Classes; you can read 100+ more testimonials here.
---
"I'm 47 years old and by most standards, I've achieved significance both personally and professionally. However, over the last few years, I've found myself on a physical, emotional, spiritual, and mental plateau from which I could not rise. Earlier this year I read The Rise of Theodore Roosevelt by Edmund Morris. This led to an online search for more info on the former president. This search in turn led me to The Art of Manliness and The Strenuous Life. I joined with some trepidation because of my fear of failure. I know it's cliché, but The Strenuous Life has changed the direction of my life. It has forced me off my plateau called "the sofa" and pushed me into new and exciting places. Now I have a 1-, 5-, and 10-year life plan that is actually coming together. I look and feel better. My heart and mind are clearer. Thank you Brett and thank you to The Strenuous Life."
–Adam H., Class 018
---
"Do it! Do it now! You won't regret it. I have enjoyed every day and every week since starting this journey. Easy, convenient, NO! Challenging and memorable, YES! I am learning something new all the time and getting just a bit better every day, while having fun in the process. Join with a friend if you can. Nothing like being able to share the camaraderie in doing hard things and enjoying the success at the end of the day. Be your best."
–Walter M., Class 021
---
"Two months into The Strenuous Life and I think it's the best program I've ever invested in. TSL provides the focus and goals and you provide the energy and discipline to see them through. Result: personal growth and improvement in a way you can measure and see. I loved the idea and I love the execution even more. I've read more, written more, and done more push-ups, pull-ups, and good deeds in two months than I did in 6 months before joining TSL."
–Jack D., Class 018
---
"The Strenuous Life provided the infrastructure I needed to be a man of action. It's one thing to theoretically know the masculine virtues, it's another thing to do them. I had all these plans for a while and yet made surprisingly little progress. The Strenuous Life was the push I needed to actually begin them and to jump into the arena of life."
–Josh W., Class 019
---
"The Strenuous Life has been exactly what I had hoped it would be, and more! I've felt more engaged with life than I have in years. I'm more active, I read more, I look for ways to do good in the world, and I notice when I'm spending quality time with people without my head buried in my phone. Recently, someone noticed that I had gotten a tan. They said "did you just get back from down South?! I'm jealous! I laughed, a little embarrassed, and responded 'No, I just get outside a lot more now!'
Thanks to Brett and the whole team at The Strenuous Life for helping me discover what life is about. I've been reading about it on The Art of Manliness for years, it's nice to get out and do it!"
–Matthew R., Class 021
---
"I got a decent bonus recently for work and since I am a big fan of The Art of Manliness, I decided to suck it up and give The Strenuous Life a try. At first my wife thought I was crazy, but when I kept planning microadventures that the whole family loved, wrote her love letters in surprisingly decent handwriting, and showed her my thoughts on a family crest/motto, she began to see the light. Throughout the course of these eight weeks I have challenged my body (including joining a Brazilian Jiu-Jitsu gym), mind (I have read 16 books, including the entire three volume set of biographies about our icon Teddy Roosevelt by Edmund Morris), and soul (becoming a better communicator, husband, and father through various endeavors).
I am a person that is highly motivated by having tangible, reachable goals and TSL has provided me so much more clarity on where I should be focusing my energy. Admittedly, much of that energy has historically fallen prey to the second law of thermodynamics and simply contributed to the increasing entropy of the universe — I have a tendency to bounce around on hobbies/passions. But now I am taking up worthwhile challenges, competing with and being inspired by the other members in the group, and feeling better than ever about where I am across the board because I can see the progress being made. In my heart of hearts I think this is something everyone could benefit from.
At a recent work event I was asked to give a toast at our annual celebratory dinner (thank you Social Dynamo Badge) and I pulled out 'The Man in the Arena' speech to provide some inspiration to all in attendance. I suspect I would never have been asked to take the stage in the past, and I certainly would not have been able to deliver something so poignant and powerful from memory. TSL has guaranteed that while I may fail, my place going forward will never be with those cold and timid souls that Teddy holds in such contempt."
–Chris H., Class 019
Take the Strenuous Life Challenge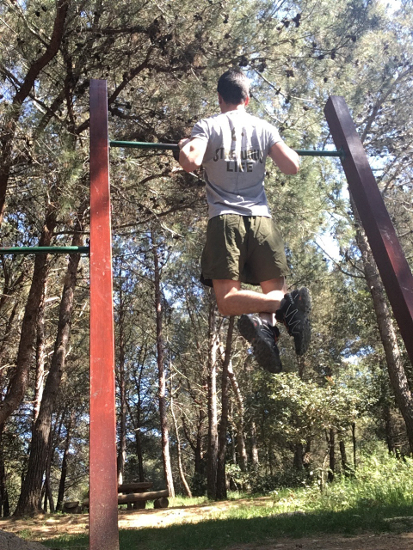 New members of TSL are enrolled into the 12-week Strenuous Life Challenge, which is designed to induct initiates into a life of strenuosity and help them form new, health-boosting, mindset-enhancing, life-improving habits. You'll be asked to hit certain benchmarks in terms of daily physical activity and good deeds, earn at least one badge, and complete a diverse range of weekly "Agons" or challenges.
The Strenuous Life Challenge is designed to push you outside your comfort zone, get you having new experiences, and help you become more than you are now in body, mind, and spirit. Those who complete the Challenge earn an exclusive TSL challenge coin, as well as a new outlook on life.
Finally Put Your Long-Standing Intentions Into Action
The Strenuous Life is like a scouting program for grown men, and its structure — which offers a set of 50+ badges and clear requirements to earn them — facilitates learning new skills, having new experiences, and forming new habits. It's designed to help you put your long-standing intentions — all those times you've said, "I'd really like to start doing _____" — into action.
TSL can be just the kick in the pants you need to finally make good on your goals. Here's a small sample of some of the stuff members have done as part of The Strenuous Life in just the last few months: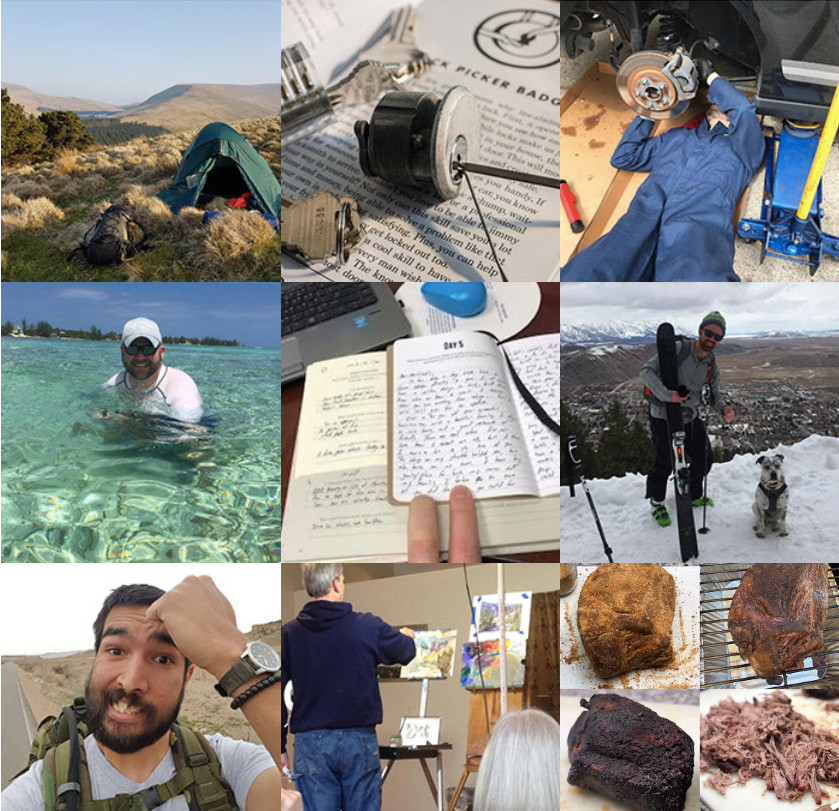 It's you're finally ready to move from point A to point B with your goals, TSL will provide the map and guide you on your journey.
Meet Like-Minded Individuals (In Person!)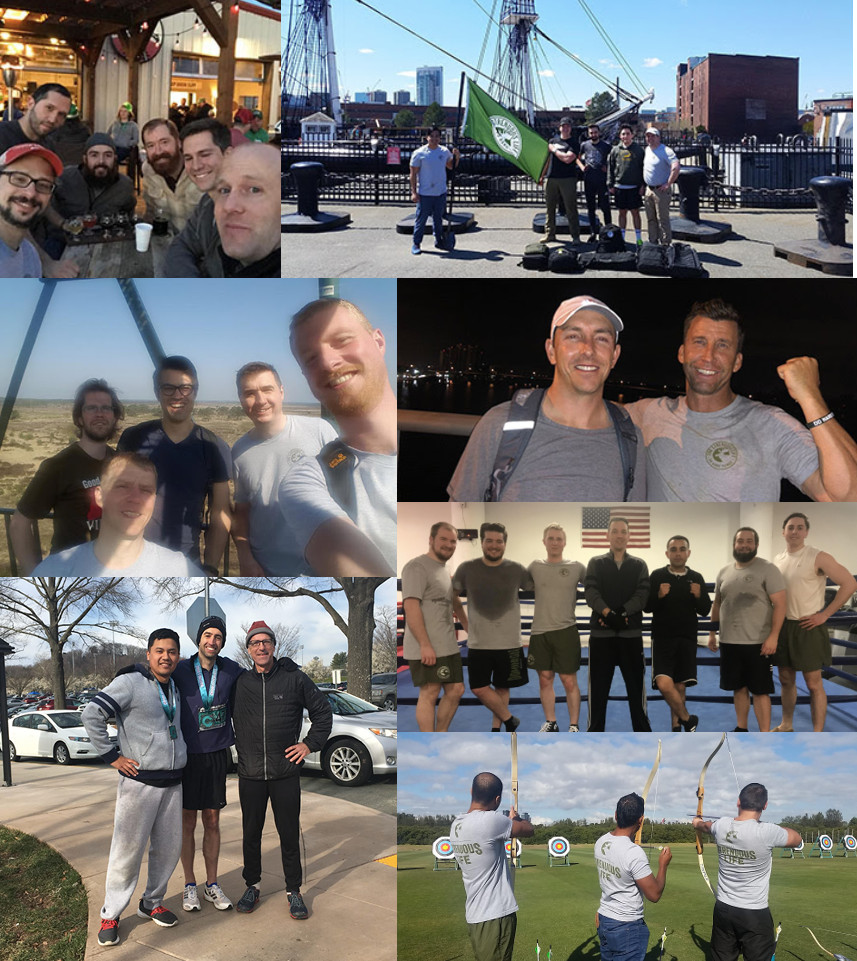 Are you looking for a way to meet up with like-minded men and form more real-world friendships? The Strenuous Life can help you make those connections.
One of the features of TSL are geographic groups that members can use to organize in-person meet-ups. The third Saturday of every month is designated as "Strenuous Saturday" and members get together to work on badges, ruck, or do community service.
The Strenuous Life is meant to be shared — come and join a tribe of men who want more out of life!
Enrollment Is Open Until Thursday, June 7, 2018 or Until We Register 4 New Classes
If you don't want to spend another summer shuffling around the house, surfing the internet and watching tv, and instead want to have some new experiences and create some great memories over the next few months (and in the years to come), then commit to having a Strenuous Summer.
Enrollment for The Strenuous Life will only be open until Thursday, June 7, 2018 or until we register 600 new members. Whichever comes first.
For those enrolled, the 12-week Challenge officially begins on June 9.
Register as soon as you can. The next enrollment won't be until September.
I hope to see you on The Strenuous Life.