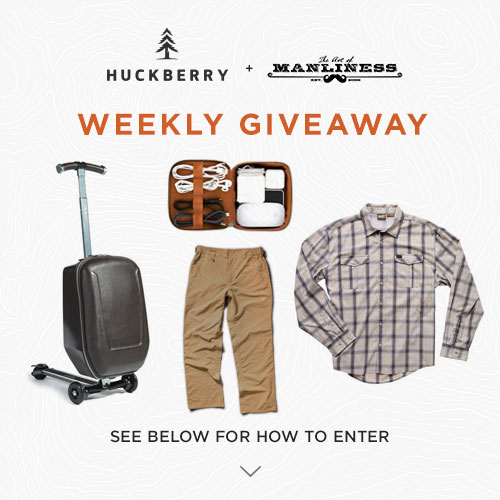 Last week's winner was Alex from Kansas City. He chose a shiny new pair of Frye boots.
My Picks This Week
This Is Ground makes awesome bags and kits that are EDC ready. With pockets and pouches for all that you carry, you'll truly espouse the sentiment of "a place for everything and everything in its place."
Race Case is the suitcase you didn't know you needed until now. With a built-in, fold-down scooter, you'll be zipping around the airport in record time, all while satisfying your inner 12-year-old.
It's March. Which means Spring is approaching. Howler Brothers has all the outdoor wear you'll need for your fishing, paddle boarding, and general adventuring needs.
The Prize
Any item currently available on Huckberry (up to a value of $500). Be sure to check out the current line-up of items as it changes every week.
Enter the Giveaway
If you are an email subscriber, do not reply to this email to make your entry. You must click on the title of this post, which will take you to the post on our web page where you can make your entry. Use the form below to enter. Don't forget! You have multiple ways to enter! The more of them you do, the better your chances are!
Deadline to enter is March 10, 2016 at 5PM CT. We'll then select one random winner. Good luck!
Last updated: November 30, 2017