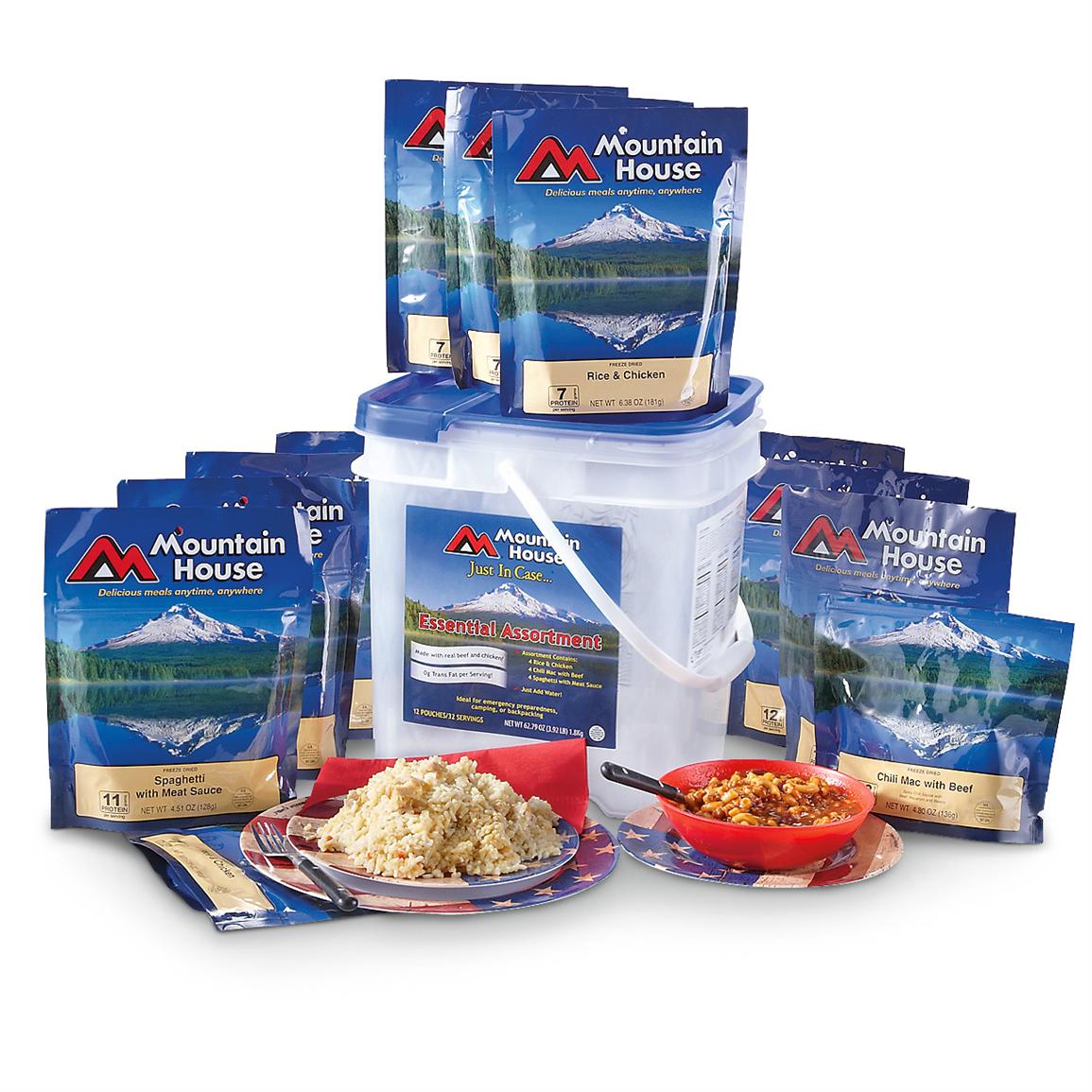 In the 1960s, the U.S. military was looking to develop an individual ration that would be lighter than the old C and K rations, and taste better too. A company called Oregon Freeze Dry won the bid and to this day they continue to provide freeze-dried meals to U.S. Special Forces and other branches of the military. After the Vietnam War ended, Oregon Freeze Dry started selling their surplus freeze-dried meals to army surplus stores around the country. The meals quickly became popular among civilian outdoorsmen and adventurists. Seeing a business opportunity, Oregon Freeze Dry created a consumer division of their freeze-dried food business, and thus was born Mountain House. You've probably seen their iconic blue packages with a big mountain at your local outdoors store.
If you've never tried freeze-dried food, you're in for a real treat. The food is cooked just like you would cook your food at home. So if it's Chili and Mac & Cheese, Mountain House cooks chili and mac & cheese in a big giant pot in their plant. Through the freeze-drying process, all the water is removed from the food. That's what makes freeze-dried food so light and what gives it its long shelf-life (25+ years). When you're ready to eat, just add hot water in the pouch, and the food is back to what it was like before the moisture was sucked out of it. Pretty cool, huh?
Mountain House Giveaway
If you're an outdoorsman or are just wanting to store some food for an emergency, you can't go wrong with Mountain House freeze-dried food. And today we're giving away a bucket to two (count 'em two) lucky AoM reader so they can give it a try.
The Prize
The Mountain House Essential Assortment Bucket — includes 12 entree pouches of food.
How to Enter
We're trying something different today with giveaways. Ever since we moved to Disqus for our blog comments, selecting random giveaway winners from the comments has been a real pain in the rear. So we're going to try out a new giveaway tool below. It's pretty self-explanatory. Just share with us what you'd use your freeze-dried food for if you won. That will give you one entry. You can earn extra entries by following us on Twitter or sharing the giveaway with your friends. We'll then select two random entries at the end of the giveaway. You'll need to provide your email to enter. We only use that to contact you if you win. We like to eat Spam, but we don't send it.
If you are an email subscriber, do not reply to this email to make your entry. You must click on the title of this post, which will take you to the post on our web page where you can make your entry.
Deadline to enter is February 12, 2015 at 5PM CDT. We'll then draw two random comments to select the winners. Good luck!
Last updated: November 29, 2017