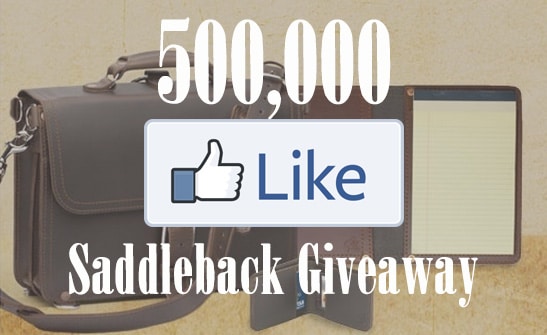 A few days ago, we reached 500,000 Facebook fans on the Art of Manliness Facebook page. To say thank you to all our loyal fans for helping us reach this milestone, we've teamed up with the good folks at Saddleback Leather Company for a giveaway of epic proportions. If you aren't familiar with Saddleback products, visit their site and take a look around. Their stuff is ruggedly handsome and built to last.
Here's what is up for grabs in this giveaway: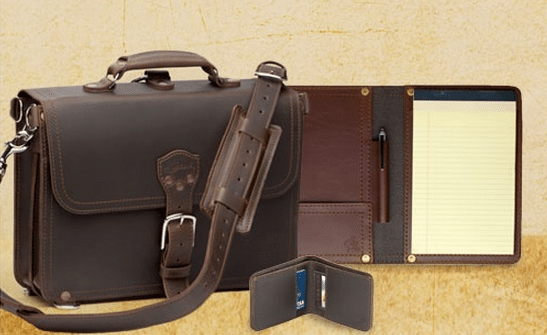 The first name we draw will win this amazing prize package worth ~$650.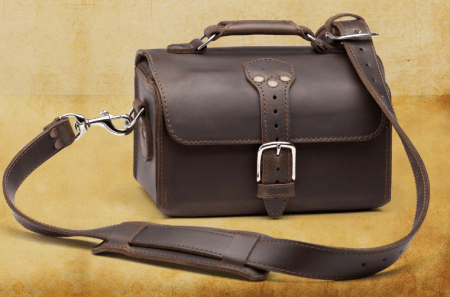 Every man needs a quality Dopp kit, and Saddleback has built one that will outlast the most well-worn traveler. The second name we randomly draw will get a Travel Case in Dark Coffee (~$180).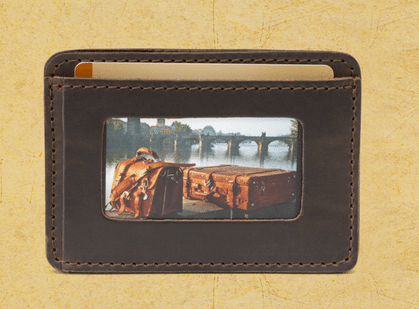 After we've drawn our first and second place winners, we'll then randomly select 10 emails for our runner-up prize: a classic ID Wallet.
How to Enter
To enter, just visit the giveaway page over on Facebook. (Because this giveaway is to say thanks to our Facebook fans, it's only open to folks who like us on Facebook. No whining or bellyaching if you don't use Facebook.) If you're not already a fan, you'll be prompted to give us a "Like." If you're already a fan, you'll go right to the giveaway page.
Important Sidenote: Make Sure You Actually Get Our Facebook Updates!

To ensure that you actually get our Facebook updates, make sure to not only click "Like" but to also check "Get Notifications." Did you know that just because you "Like" a page on Facebook, it doesn't necessarily mean you'll see updates from that page? In an effort to boost revenue, Facebook limits the amount of organic or free reach a page gets — currently, only about 6-10% of our Facebook fans will see our posts in their feed automatically (and it's rumored that number may eventually drop to 0%). This is designed to force the page owner to spend money to "boost" their posts in order to get more of their fans to see their updates. And not being a mega corporation, we can't afford to do that! So heads up, if you've been a fan of us on Facebook, but haven't seen updates from us in awhile, now you know why. If you want to get all our updates (and you should — we post all our new articles, plus the best of the archives) — make sure to click "Get Notifications."
To enter this giveaway, just type in your name and email address on the form. Don't worry, we're not going to spam you or sell your email to some marketing company. We're just using the email address as the way to select our winners randomly. Once we have our winners, the spreadsheet with all the emails will be deleted.
UPDATE: All the winners have been chosen. If you did not receive an email from us, you did not win. Congrats to our 12 winners – they spanned the globe!
Deadline to enter is Tuesday, July 28, 2014 at 5PM CT. We'll then randomly draw 12 names. First name drawn gets the grand prize, second name drawn gets the second place prize, and the ten final names will each get an ID wallet.
Open to US and international readers. Must be 18 years or older to enter.
VOID WHERE PROHIBITED
A huge thank you to Saddleback for providing the prizes and to our supportive and awesome fans!
Last updated: November 28, 2017