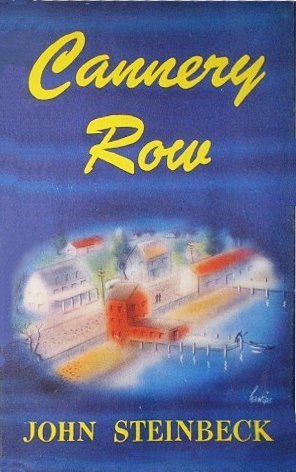 In the pantheon of manly American writers, John Steinbeck holds a prominent place. While The Grapes of Wrath gets most the attention, he has several smaller works that are worth discussing. One of those, Cannery Row, is AoM's book club selection for April.
Published in 1945, it is set during the Great Depression in Monterey, California. The story revolves around a group of people living on Cannery Row — the nickname of a street that was lined with sardine canneries. Through a series of connected vignettes, we come to learn a few lessons about camaraderie, contentment, and overcoming the judgment of others. Join us this month to discover a lesser-known American treasure.
Schedule 
At under 200 pages, Cannery Row should be easy to get through. We'll post the first discussion on Tuesday, April 15th (covering chapters 1-15). We'll post the second discussion on Tuesday, April 29th (covering the rest of the book).
How to Join the Book Club
We make announcements about the book club here on the main site, while housing the book's discussion over on the AoM Community in a private group called "The Official Art of Manliness Book Club." In addition to online discussion in the group forums, the club offers other great features including video chats and Q&As with some literary experts on the subjects of our discussions.
To join the AoM Book Club you pay a one-time $1 membership fee (the aim of this nominal fee is to simply keep out trolls and hopefully increase your commitment). If you've already joined the book club group and paid, you don't have to do so again. You'll have access to all our discussions, notes, video chats, and expert Q&As from here on out.
Last updated: November 28, 2017