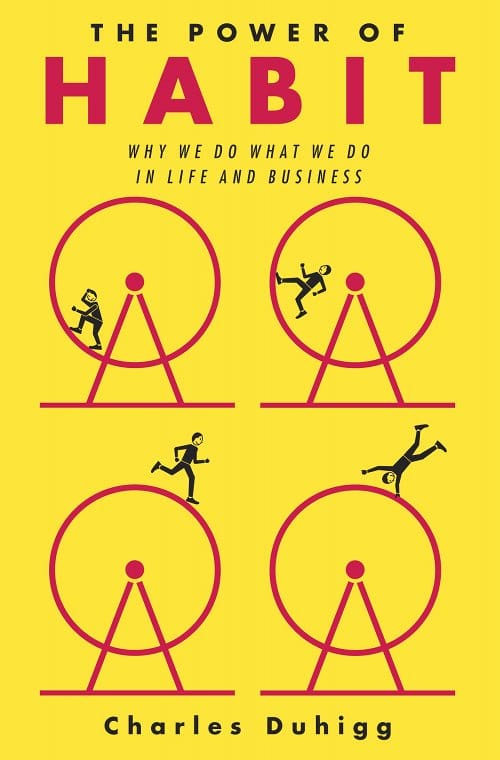 Aristotle said that virtue is simply the habit of right-doing. Cultivating as many good habits as possible, while minimizing the bad is essential for making real progress in your life and becoming the man you want to be.
Over a year ago, Brett and Kate wrote an article on how to hack your habits — it was a basically a quick summation of Charles Duhigg's 2012 bestseller, The Power of Habit. I read the article and certainly enjoyed it, but it wasn't until I read the entire book for myself that the true power of habits was unveiled. My first thought while reading it was that it was sort of like a Malcolm Gladwell book, but way more practical. While the book talks about the science and neurology of habits, it also presents useful case studies and tips for how to truly take charge of your life. It's easily one of the best personal improvement books I've ever read. Please join us this month to talk about the transformative power of habits.
Note: I recommend purchasing either the ebook or paperback version, as those contain a useful afterword that the hardcover does not have. 
Schedule
March 17 – First discussion will be posted, covering Part I and Part II (through chapter 7). 

March 31 – Second discussion will be posted, covering Part III, the afterword, and final thoughts.
How to Join the Book Club
We make announcements about the book club here on the main site, while housing the book's discussion over on the AoM Community in a private group called "The Official Art of Manliness Book Club." In addition to online discussion in the group forums, the club offers other great features including video chats and Q&As with some literary experts on the subjects of our discussions.
To join the AoM Book Club you pay a one-time $1 membership fee (the aim of this nominal fee is to simply keep out trolls and hopefully increase your commitment). If you've already joined the book club group and paid, you don't have to do so again. You'll have access to all our discussions, notes, video chats, and expert Q&As from here on out.
Last updated: November 28, 2017