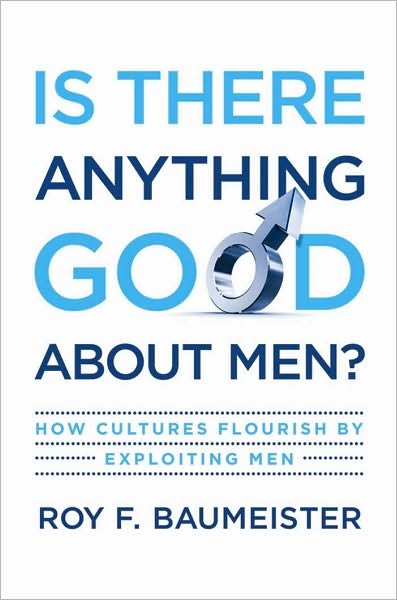 So far, the AoM Book Club has done classic fiction, historical fiction, non-fiction…in January, we'll dive into a more focused look on the main topic of AoM itself: men, masculinity, and manliness. In Is There Anything Good About Men?, author and psychologist Roy Baumeister challenges the assumptions that it's only women who are exploited in our culture, that there are no real differences between men and women, and that this decade is the end of men.
This book will definitely bring up good conversations about the state of men and manliness in America today, and will probably bring up some good dissenting opinions as well. What would a book club be without good debate?!
Schedule
Monday, January 13th — discussion #1, covering the first seven chapters (about 160 pages)
Monday, January 27th — discussion #2, covering the final four chapters (about 120 pages)
How to Join the Book Club
We make announcements about the book club here on the main site, while housing the book's discussion over on the AoM Community in a private group called "The Official Art of Manliness Book Club." In addition to online discussion in the group forums, the club offers other great features including video chats and Q&As with some literary experts on the subjects of our discussions.
To join the AoM Book Club you pay a one-time $1 membership fee (the aim of this nominal fee is to simply keep out trolls and hopefully increase your commitment). If you've already joined the book club group and paid, you don't have to do so again. You'll have access to all our discussions, notes, video chats, and expert Q&As from here on out.
Last updated: November 28, 2017