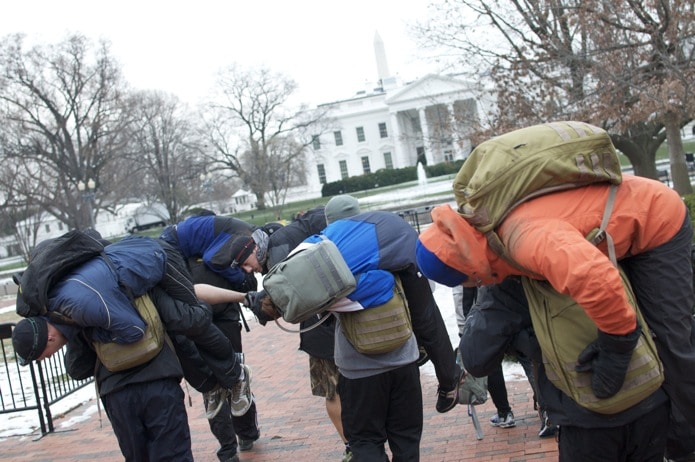 Last year I was introduced to the mettle-testing world of GORUCK.
GORUCK was started by a Green Beret who wanted to offer civilians the same type of rugged backpack that he used during his military service. He then started the GORUCK Challenge as a way to field test his packs in a memorable and convincing way, but they became so popular that they took on a life of their own.
The Challenge is a 9-13 hour team event in which a Special Forces veteran — called a Cadre — leads you on a 15-20 mile "guided tour" of your city. It begins at night and runs until the morning. Along the way, you take part in military-inspired challenges and "missions," which includes doing some basic training calisthenics, taking a little swim, carrying logs (and each other), and a lot of marching. Oh, and you do it all while wearing a backpack filled with 30 to 40 pounds of bricks and other equipment. They tell you to bring $20 for a taxi – if you can't go on, you have to call one to pick you up. The GORUCK Challenge is designed to push the individual physically and mentally and build teamwork and camaraderie among those participating. It isn't a race. You don't get a medal for first prize. The goal of the Challenge is to finish it, and finish it as a team. "Good livin'" is what GORUCKers call it; it's challenging and it hurts, but you kind of love it.
I did a challenge last year, and it was easier than I had anticipated. (You can read my review of it here.) Then I did one a few months ago with a different Cadre and it was about as hard as I had originally expected. Which is to say, pretty brutal. I came home with a bunch of big bruises and some black toenails that still haven't disappeared.
The Challenges are a great way to build your physical and mental toughness and put your little problems into perspective. Every man needs to do something hard from time to time and check in to see where his mind and body are at. Are you ready to do that and also get a backpack that will last not only through the challenge but the rest of your life? Then read on.
The GORUCK Giveaway
The Prizes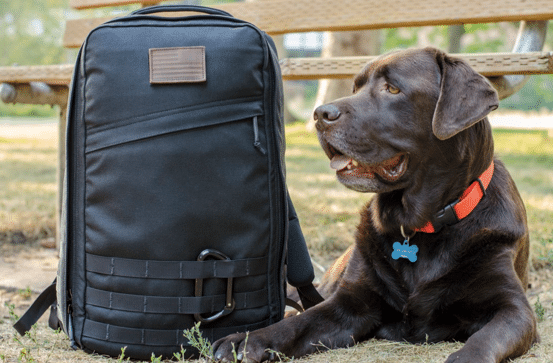 GR1 Rucksack. GORUCK aims to bridge the gap between military and civilian, and this rugged rucksack certainly accomplishes that goal. Built in the USA of military-grade, highly water-resistant materials, the rucksack's stress points have been strength tested at over 400 lbs, and it comes with a lifetime repairs guarantee. The pack will not only hold up during a GORUCK challenge but will also do duty for college life and traveling the world. They've even been used by Special Forces soldiers, who have reported that their durability and low profile relative to volume capacity make them an ideal assaulter's pack. How's that for versatility?
+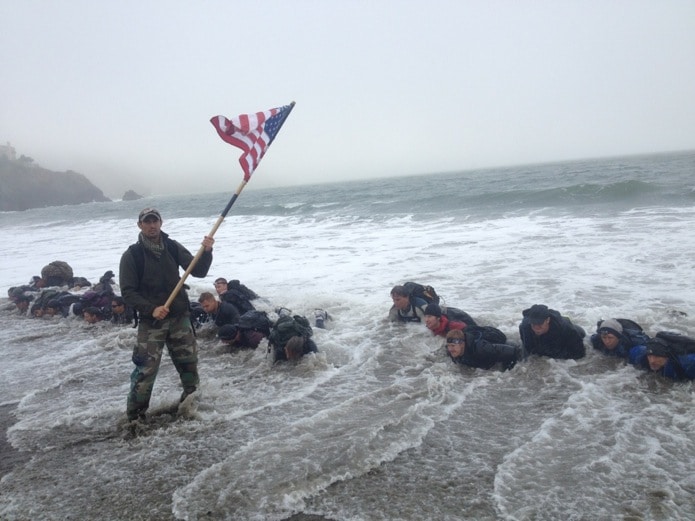 GORUCK Challenge in the city of your choice. One full night of Good Livin'. Mental and physical fortitude not included.
This prize combo has a $400 value!
How to Enter
Leave a comment telling us which GORUCK Challenge you're going to do. If there isn't a Challenge scheduled for near where you live and you just want to enter to win the bag, that's okay too.
Do not make multiple comments. All comments are moderated, so your comment will not show up instantly, but will show up later once it's approved.
If you are an email subscriber, do not reply to this email to make your entry. You must click on the title of this post, which will take you to the post on our web page. You must make your comment on the post on our web page to be entered.
Deadline to enter is November 14, 2013 at 5PM CDT.
We'll then draw one random comment to select the winner. Good luck!
Last updated: November 26, 2017