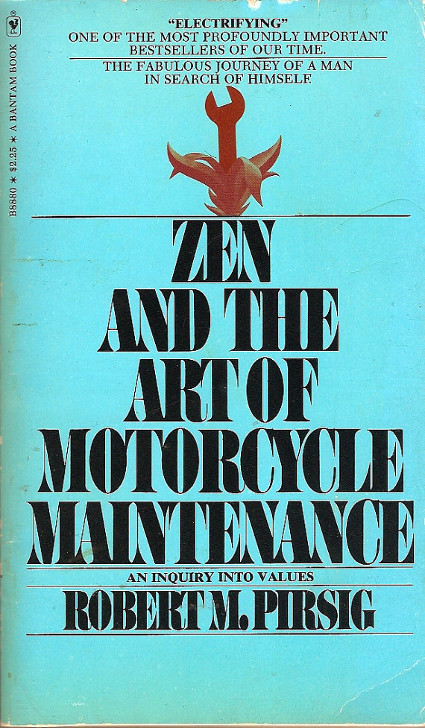 For the month of October, we're delving back into non-fiction with Robert Pirsig's Zen and the Art of Motorcycle Maintenance (it's only $2.99 this month on Kindle…bonus!).
It's part memoir and part philosophy, and dubiously holds the Guinness World Record for being rejected by 121 publishers before being published and becoming a perennial bestseller.
Published in 1974, it chronicles a 17-day motorcycle journey from Minnesota to California. In the midst of this journey, our narrator (along with his son) explore several philosophical questions, with the main theme being that of quality, and what quality work really means and looks like.
Schedule
The first discussion will be posted on Monday, October 7th, and every Monday following for the month. In the final week, we'll also feature an interview with philosophy professor and Pirsig expert, Dr. Anthony McWatt.
How to Join the Book Club
We make announcements about the book club here on the main site, while housing the book's discussion over on the AoM Community in a private group called "The Official Art of Manliness Book Club." In addition to online discussion in the group forums, the club offers other great features including video chats and Q&As with some literary experts on the subjects of our discussions.
To join the AoM Book Club you pay a one-time $1 membership fee (the aim of this nominal fee is to simply keep out trolls and hopefully increase your commitment). If you've already joined the book club group and paid, you don't have to do so again. You'll have access to all our discussions, notes, video chats, and expert Q&As from here on out.
Last updated: November 27, 2017