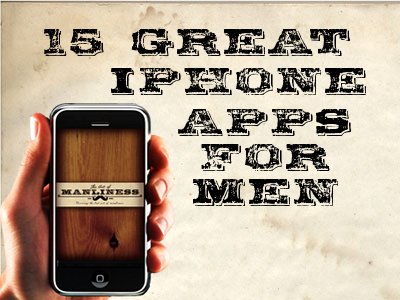 This series is supported by Gillette. Learn more about Gillette and its products at Gillette.com.
Throughout time men have harnessed technology and different tools to improve their lives and to become the best man they could be. Cavemen used flint and steel to start fires. Ancient soldiers smelted different metals to create stronger swords and weapons. Mariners used astrolabes and compasses to conquer the seas. The Colt revolver became the go-to tool for many a man in the 19th century, and it helped tame the Wild West. I could go on, but I think you get the idea.
Fast-forward to today. The technological wheel of progress now advances at lightning speeds. If a man wishes to thrive in today's world, he needs to embrace new technology and new tools. For many men, their go-to, everyday tool is their cell phone. What was once just a device to make simple phone calls, now can be used to navigate cities, send emails, and even teach essential man skills. Sure, it's not as rugged or "manly" as, say, a bear trap or a rifle, but in today's world it's just as useful. And utility and manliness go hand and hand. Plus, there's something pretty powerful about being able to hold a tool that can do a thousand different things in the palm of your hand.
Apple just released their latest version of their prolific iPhone. After three years on the market, the iPhone has spawned over 50,000 different apps that both entertain and help us be more productive. With so many apps to choose from, it can be overwhelming to sift the wheat from the chaff. With that in mind, we put together this short list of iPhone apps that a man might find particularly useful (and sometimes entertaining).
PS-All you Droid users out there, don't fret. We're not leaving you out. Stay tuned for our list of the best Droid apps for men. We also have a surprise to give you all when we publish the article.
Tie-a-Tie Deluxe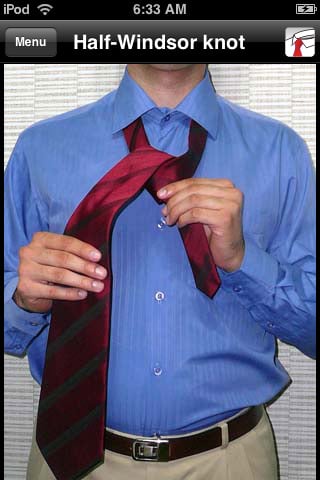 Need to tie a tie, but don't know how? Put the Tie-a-Tie Deluxe app on your iPhone and have instructions to seven different tie knots right in your pocket. Each knot comes with step-by-step illustrated instructions to help you tie the perfect necktie knot. Also, the app explains which shirt collars and events you should use each knot with.
Download the Tie-a-Tie Deluxe app from iTunes – $.99
Knots, Splices, and Rope Work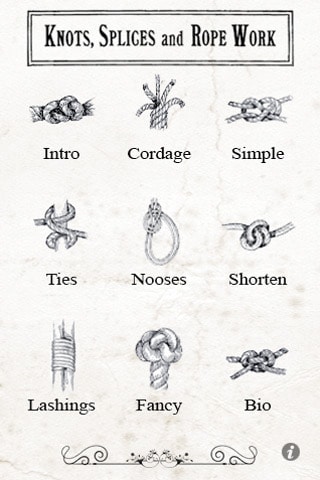 Every man should know how to tie basic knots. But after you've mastered the basics, it's time to move on to more advanced knot-work. That's where the Knots, Splices, and Rope Work app comes in. Based on the original 1917 treatise on knot-tying written by author, illustrator, archaeologist, explorer, and zoologist A. Hyatt Verrill, the app contains all of Verrill's original and handsome knot illustrations. I really like how this app looks. It's like reading an old, leather-bound book.
Download the Knots, Splices, and Rope Work app from iTunes – $.99
Cocktails Made Easy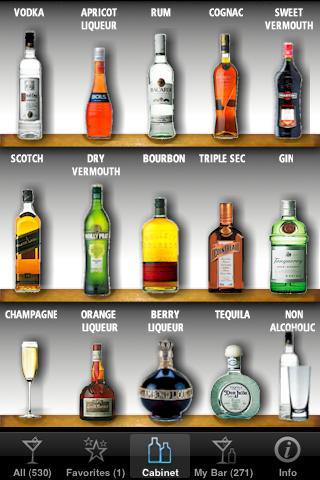 When you're heading up the bar at a party, you want to look like you know what you're doing. With the Cocktails Made Easy app, you can make over 500 different cocktails with confidence. All the recipes in the app use just 14 ingredients that most home bars have in stock. Every recipe comes with a color photo of the finished product and a nice review by British cocktail aficionado Simon Difford.
Get the Cocktails Made Easy App from iTunes – $2.99
Trails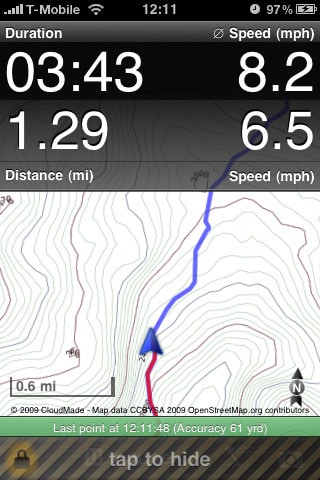 Nothing beats a long hike to relax, get some fresh air, and rejuvenate your many spirit. Now you can track, record, and share every hike you take with the Trails app. Trails uses the iPhone's built in GPS to track your hike in a GPX file which you can then upload to sites like Google Earth or EveryTrail. From there, you can see exactly what your route looked like. If you're looking for new trails to hike, you can download GPX files from EveryTrail and put them in your app. Boom! Instant trail map.
Get the Trails App from iTunes – $3.99
Weber's On the Grill App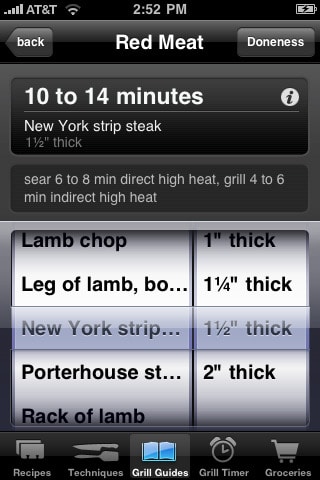 One of life's most primal experiences is standing over raw meat and an open flame. But if you don't know what you're doing you can ruin a perfectly good piece of meat. If you want to avoid lighter fluid-tasting burgers or charcoal briquette steaks, get the Weber's On the Grill App. It's like having a master griller standing next to you guiding you through the grilling process. This app is loaded. It has over 250 classic grilling recipes from Weber's best selling cookbooks, over 100 tips on grilling, and dozens of instructional videos so you can take your grilling to the next level. One of the coolest features is a grill timer. You tell the app what kind of meat you're cooking and it will set a timer to let you know when to flip your meat or take it off the grill.
Download the Weber's On the Grill app from iTunes – $4.99
Stanley Level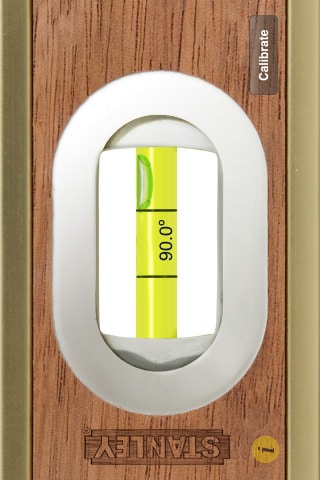 The Stanley Level is the perfect app for those weekend DIY projects. Compared to other level apps out there, the Stanley Level app has unsurpassed accuracy. As an added bonus, the designers skinned the apps to look like your favorite real-life levels.
Download the Stanley Level app from iTunes – FREE
Men's Health Workouts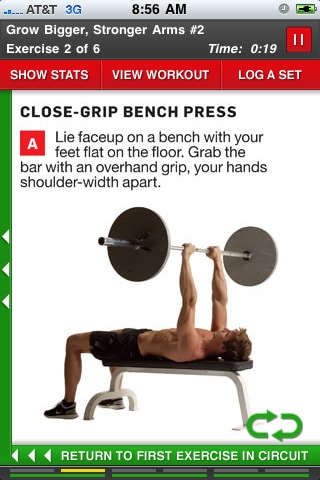 If you're looking to mix things up in the gym a bit, check out the Men's Health Workouts App. The app comes preloaded with over 20 of the magazine's most popular workouts. Additionally, the app features step-by-step instructions on how to perform each exercise and a logging feature so you can record your weight and reps for each exercise. Finally, the app includes a timer to help manage your resting periods.
Download the Men's Health Workouts app from iTunes – $1.99
SAS Survival Guide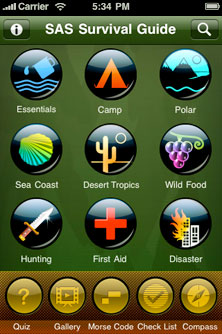 For over twenty years, the SAS Survival Guide has been the definitive book on surviving any situation, anywhere in the world. Now you can have access to this popular survival guide on your iPhone. Not only does the SAS Survival Guide app have the full text of the book, you also get 16 survival videos, a photo gallery of edible and poisonous plants, a sun compass, and a comprehensive first aid section. You can argue that an app like this would be pretty useless when you're actually out in the wild. When you run out of power or drop your phone in a river, you're pretty much S.O.L. But I think the point of the app is to use it as more of a study guide. Read it while you're on the subway or waiting in line at the post office. When you're left in the wild like the kid from Hatchet, you'll have the vital know-how stored in your cranium.
Download the SAS Survival Guide app from iTunes – $6.99
Art of Manliness App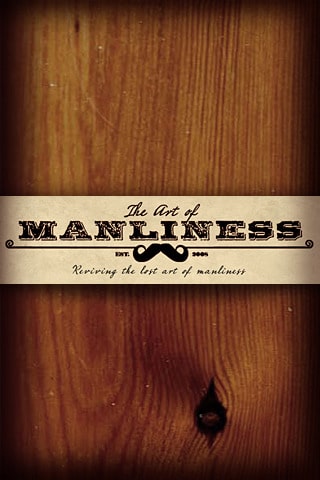 Perhaps the manliest app on the list, the AoM App will increase your manliness by 274% right after you download it. You'll get the latest updates from the site and access to our manly podcasts and videos. Put some hair on your chest. Get the app.
Download the Art of Manliness app from iTunes – FREE
StarMap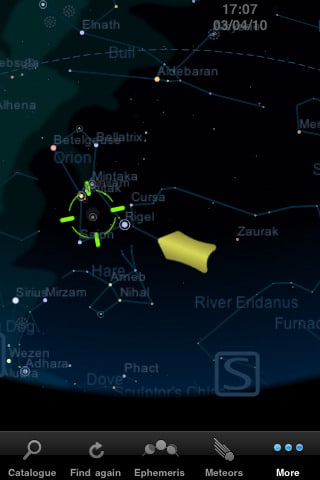 For the man who's an aspiring astronomer, the StarMap app is a must-have. It's like having a planetarium in your pocket. It has a catalog of over 2.5 million stars, 9,000 of which come with detailed information. The app uses your iPhone's GPS to show you a map of all the stars and planets that are visible in your location. If there's a particular constellation you're interested in, you can tap your phone and up pops a window showing you what time the object is visible as well as where it will be in the sky at different times of the night. The app also comes with a logbook to track your observations and a red light display to help maintain night vision. It's a little more expensive than most iPhone apps, but you get your money's worth.
Download the StarMap app from iTunes – $11.99
The Next Move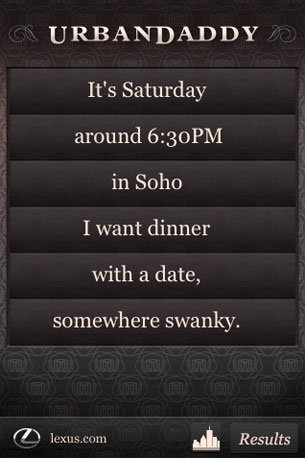 The gents at UrbanDaddy have one mission: help men living in the biggest metro areas of the U.S. find the best bars, restaurants, and events. Their Next Move app makes finding a place to meet-up with friends or take a lovely lady on a date as easy as a few taps on your phone. Just tell the app what city you're in, the person you want to meet with, the neighborhood you're near, and whether you want food or drinks. UrbanDaddy then goes to work spitting out the perfect location for you to visit. Date planning has never been easier.
Download the UrbanDaddy app from iTunes – FREE
How to Cook Everything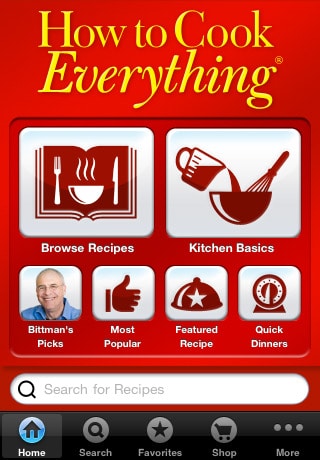 A man should know how to cook. But if you're like me, you might get stuck on just two or three recipes that you rotate through for months on end. Break out of your recipe rut with the How to Cook Anything App, based on Mark Bittman's bestselling cookbook with the same name. How to Cook Everything comes loaded with 2,000 different recipes and hundreds of menu ideas. When you select a recipe, you can generate a grocery list in a snap. Another cool feature is the recipe timer. Whenever a recipe instructs you to cook something for a certain amount of time, you can bring up a small timer with the requisite time preloaded.
Download the How to Cook Everything app from iTunes– $4.99
Ben Franklin Virtue App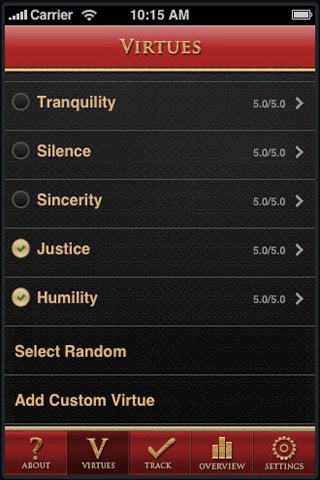 Ben Franklin knew how to hustle. He was a successful scientist, printer, musician, and author. Oh, and in his spare time he helped found a country and then served as its diplomat. The key to Franklin's success was his drive to constantly improve himself and accomplish his ambitions. In 1726, at the age of 20, Ben Franklin set his loftiest goal: the attainment of moral perfection. To do so, Franklin developed and committed himself to a personal improvement program that consisted of living 13 virtues. In order to keep track of his adherence to these virtues, Franklin carried around a small book of 13 charts. The charts consisted of a column for each day of the week and 13 rows marked with the first letter of his 13 virtues. Franklin evaluated himself at the end of each day. He placed a dot next to each virtue he had violated. The goal was to minimize the number of marks, thus indicating a "clean" life free of vice.
With the Virtues app, you can replicate Franklin's small notebook of charts right on your iPhone. In addition to tracking Franklin's original 13 virtues, you can create your own virtues to track as well.
Download the Virtue app from iTunes- $1.99
Stachetastic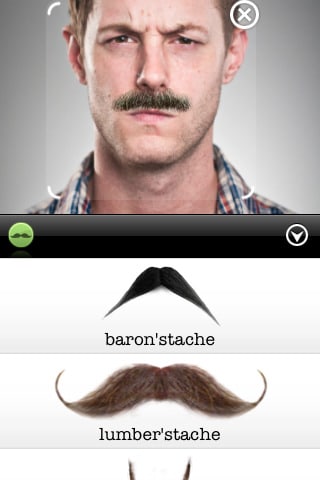 Have you thought about growing a manly mustache, but don't know what style would work best for your ugly mug? Put the Stachetastic app on your phone. The Official iPhone app of the American Mustache Institute allows you to superimpose different beards and mustache styles on a photo of yourself. You can change the color of your stache to match your hair color and resize it to fit your face. After you pick the perfect mustache, you can get input from friends and family by sharing it via email and Facebook.
Download the Stachetastic app from iTunes – $3.99
PMS Buddy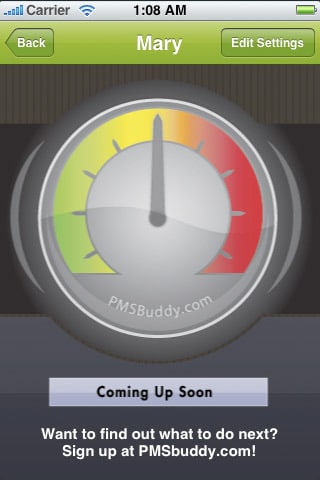 Alright, this app is probably more of a novelty than it is actually useful, but I thought it was a clever idea, so I included it on the list. PMSBuddy.com is a site the helps men track the menstrual cycles of the women in their lives. By doing so, men all over the world can prepare themselves mentally for their wives' or girlfriends' PMS moodiness. All you do is enter the last known date of her cycle and its average length, and PMS Buddy will provide you with the date of your lady's next period.
Use this app with caution. Women can be touchy about their PMS. I probably wouldn't tell your wife that you're tracking her period on your phone unless of course you enjoy sleeping on the couch.
Download the PMS Buddy app from iTunes – $.99
Bonus: Manly iPhone Background Images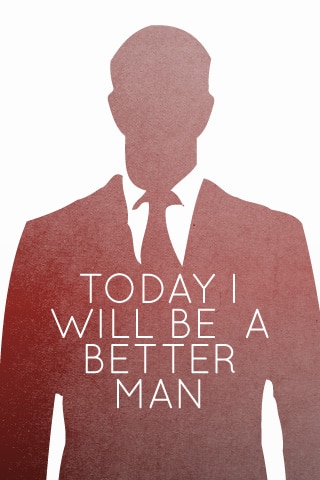 The gents at Primer Magazine have created a collection of 17 manly and inspiring iPhone backgrounds. Check out their collection and add one to your phone today.
Many thanks to the gentlemen in the AoM Community for suggesting many of these great apps!
What are your favorite iPhone apps? Share them with us in the comments.
Last updated: December 22, 2017