Abraham Lincoln-June 3, 1861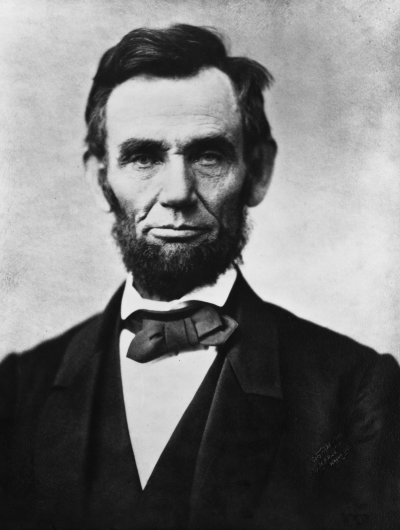 Lincoln was a profoundly melancholy guy. And few other men have had as many reasons to weep. Lincoln wept often; even the occasion of first hearing "The Battle Hymn of the Republic" was enough to make him sob. One of his manliest cries, however, was when he wept over his longtime rival's death. Stephen A. Douglas had been Lincoln's rival for the Senate in 1858 and his opponent in their famous debates. Lincoln lost to Douglas in that election. But the two men found themselves squaring off again in the 1860 presidential election, and this time, Lincoln bested his opponent. Despite their differences, the two competitors did have common ground; Douglas vigorously supported Lincoln's use of military action to oppose Southern secession. Douglas set off on a non-stop series of speaking engagements in the South, urging the secessionists to rejoin the Union. Exhausted, Douglas contracted typhoid fever and died June 3, 1861. When Lincoln heard the news of Douglas' death, he openly and unabashedly wept. Though the men had been rivals, Lincoln had once called Douglas "his best friend in the world." If only all politics could be conducted with such civility and respect.
David Letterman-September 17, 2001
David Letterman was the first TV comedian to return his show to air after 9/11, and like Stewart, he put aside the usual yuks and chose to begin the Late Show with a heartfelt speech about the recent events. Letterman described the somber mood in the city, praised Giuliani's leadership, and celebrated the courage of New York City's fire and policemen. He then pointed to the example of a small, struggling, agricultural town in Montana as symbolic of the American spirit. As he related how the townspeople had crowded into the high school's auditorium to hold a rally to raise money for New York City, Letterman got mighty choked up.
Tiger Woods-July 23, 2006
Earl Woods was more than just a father to his son Tiger. He was Tiger's mentor, best friend, and inspiration. Earl introduced golf to his son while he was just a baby; as Tiger sat in a high chair, Earl showed him how to swing a golf club. On May 3, 2006, Earl passed away from prostate cancer. When Tiger returned to golf after mourning his father's death, his game was rusty and he missed the cut for the US Open. But he soon recovered his strength and focus and triumphantly won the Open Championship, an event he had dedicated to his dad. After sinking his final putt, Tiger sobbed on his caddie's shoulder, thinking of the man who had gotten him to the point of being the greatest golfer in the world.
Brett Favre-March 4, 2008
After 16 seasons and 442 touchdown passes, legendary Green Bay Packer Brett Favre decided it was time to hang up his cleats. It's never easy for athletes to walk away from the sport they love; for Brett Favre, it was positively heartbreaking. At the press conference to announce his retirement, Favre struggled mightily to keep his composure but ended up weeping as he praised his fans and teammates and spoke of his love for the game. "I've given everything I could possibly give to this organization, to the game of football, and I don't think I have anything left to give."
Ulysses S. Grant-April 15, 1865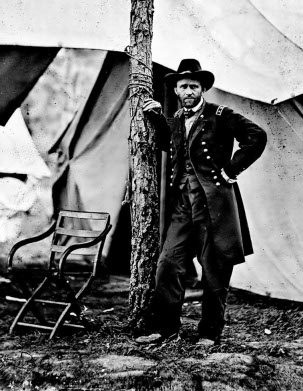 On April 9, 1865 General Lee surrendered at Appomattox. The Civil War had reached its conclusion and General Ulysses S. Grant could finally celebrate after years of tremendous bloodshed and incredible stress. The celebration did not last long; however, less than a week later, word reached Grant that Lincoln had been assassinated. Grant wept when he received the news. Lincoln had been Grant's friend and champion. When the public had cried for Grant's head after the bloodbath at Shiloh, Lincoln had replied, "I can't spare this man. He fights." He was, said Grant, "Incontestably the greatest man I ever knew."
Dishonorable mentions
Iron Eyes Cody
Iron Eyes Cody, who claimed to be of Cherokee/Cree descent, was frequently cast in Westerns and worked as an ardent supporter of Native American causes. But his most memorable role came in the 1971 "Keep America Beautiful" public service ad. At the end of this anti-pollution commercial, a callous motorist flings a bag of trash at Cody's feet. A tear rolls down the Indian's worn cheek. The image became iconic; not only had whites taken the Indians' land, they had also made a heaping mess out of it! The only problem? Iron Eyes Cody was no Indian; he was a second generation Italian who had for decades passed himself off as the real deal. And the tear wasn't authentic either; it was glycerin.
Tom Coburn-September 14, 2005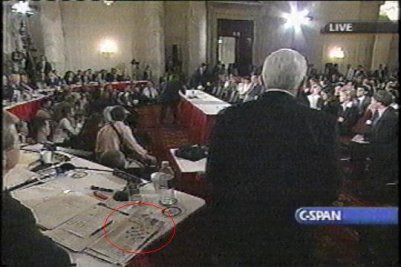 During the confirmation hearings for Supreme Court Justice nominee John Roberts, Tom Coburn, Republican Senator from Oklahoma, choked back tears over what he felt was the divisively partisan nature of the proceedings. Filled with emotion, Coburn said, "When I ponder our country . . . my heart aches for less divisiveness, less polarization, less fingerpointing, less bitterness, less mindless partisanship." Bitter partisanship is certainly something that makes every man want to shed a tear, but coming from the man who fought against a resolution honoring Rachel Carson on her 100th birthday, argued that "Lesbianism is so rampant in some of the schools in Southeast Oklahoma that they'll only let one girl go to the bathroom," advocated the death penalty for doctors who perform abortions, placed a hold on a bill protecting Whistleblowers from retaliation, and was actually doing a crossword puzzle before it was his turn to speak, the tears lack a certain amount of, um, credibility.
Jimmy Swaggart-February 21, 1988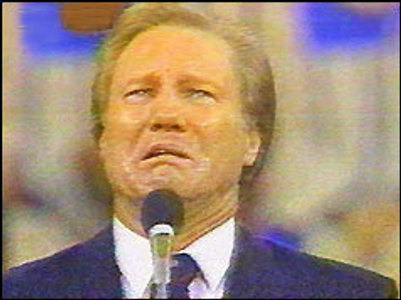 In the 1980's, televangelist Jimmy Swaggart was riding high. "The Jimmy Swaggart Telecast" was broadcasted on 250 television stations and watched by over two million people. Wrapping himself in a cloak of righteousness, Swaggart called out fellow evangelists (and competitors) Marvin Gorman and James Bakker for their sexual infidelities. Unfortunately, Swaggart had failed to remove the beam from his own eye. Caught in a tryst with a prostitute, Swaggart confessed his indiscretion to a shocked congregation and television audience. As the tears streamed down his cheeks, Swaggart prayed, "I have sinned against you, my Lord, and I would ask that your precious blood would wash and cleanse every stain until it is in the seas of God's forgiveness." Apparently, Swaggart's repentance was only skin deep; he was caught with another prostitute in 1991.
Bill Clinton
When Bill Clinton was president, he appointed Ron Brown to be his Secretary of Commerce. Brown's tenure in the position was cut short when the plane he was flying in crashed in Croatia. When Clinton exited Brown's funeral, he was seen laughing with his colleagues. But as soon as he spied a camera, his smile instantly turned into a frown and he pretended to wipe away tears.
Richard Nixon-September 23, 1952
In 1952, Richard Nixon was the Republican candidate for the vice presidency. But a scandal erupted which threatened to derail his campaign; Nixon was accused of taking $18,000 in illegal campaign contributions. This prompted Nixon to speak to the country in order to explain his innocence and the honesty of his finances. In what became known as the "Checkers Speech," Nixon did admit to taking one unusual contribution-a Cocker Spaniel his daughters had named "Checkers." Nixon choked up as he told the national audience, "the kids, like all kids, love the dog and I just want to say this right now, that regardless of what they say about it, we're gonna keep it." After concluding the speech, Nixon broke down and sobbed. "'I was an utter flop," he said, "Well, at least I won the dog vote tonight."
Last updated: November 25, 2017
Pages: 1 2