I've always been fascinated by abandoned buildings and places. There's something so haunting about them, a history you feel in your bones, a feeling both creepy and melancholy and deeply intriguing at the same time. It's fascinating to see the way our man-made structures decay and how nature reclaims our handiwork.
I'm certainly not the only one who feels a pull to these places, and there's a group of urban explorers out there who seek out abandoned buildings and forgotten places. Exploring these buildings can be both illegal and dangerous, which of course makes it a highly attractive endeavor for the risk-seeking adventurer with an interest in history.
Tom Kirsch is one of these adventurers and also a talented photographer who captures old schools, mental hospitals, jails, and other urban ruins in amazingly rich and evocative photos. Check out his site to see these pictures along with interesting historical tidbits about the places he visits. The website is awesome; you can lose some serious time there.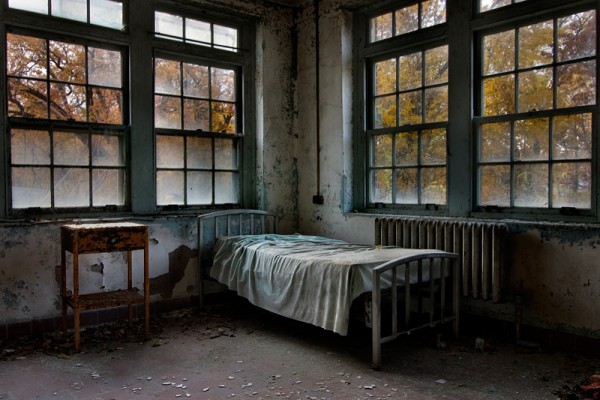 Photos © www.opacity.us
Hat tip to Gabriel S. for this link.