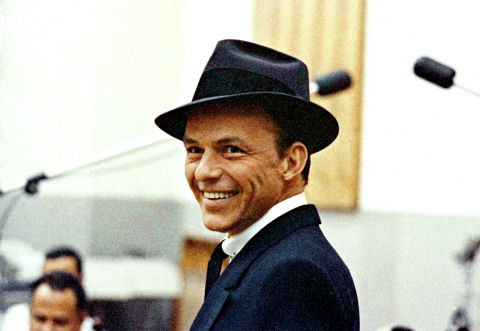 A recent article on CNN.com by Bob Green told the tales of three men who showed great graciousness to those whom less magnanimous men would have felt justified in chewing out. The article details how a four star general and a basketball star were mistaken for a waiter and a skycap, respectively, and chose to act with dignity and not embarrass the offending party. But my favorite anecdote is about old Blue Eyes. From the CNN article:
One of the most indelible stories about a person going out of his way to avoid humiliating another person was told in Gay Talese's 1966 Esquire article "Frank Sinatra Has a Cold," widely considered to be perhaps the finest magazine profile ever written.

In the article, Talese described a party at the home of Sinatra's former wife, at which Sinatra, who maintained cordial relations with her, was acting as host. A young woman at the party, according to Talese, "while leaning against a table, accidentally with her elbow knocked over one of a pair of alabaster birds to the floor, smashing it to pieces."

Talese wrote that Sinatra's daughter Nancy, also a guest at the party, started to say: "Oh, that was one of my mother's favorite…"

Talese continued:

"[B]ut before she could complete the sentence, Sinatra glared at her, cutting her off, and while 40 other guests in the room all stared in silence, Sinatra walked over, quickly with his finger flicked the other alabaster bird off the table, smashing it to pieces, and then put an arm gently around [the young woman] and said, in a way that put her completely at ease, 'That's OK, kid.' "
Read the whole article to find out how General Peter Chiarelli and basketball star Karl Malone handled their slights.
Hat tip to Kelly S. for the link.