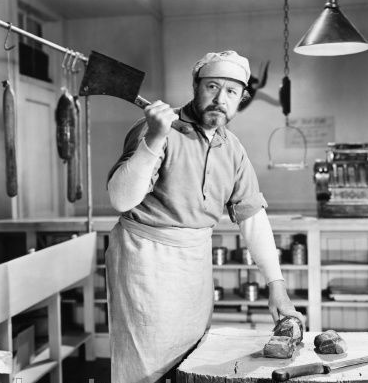 "Vir Beatum," professional historian of masculinity and author of a very nice and interesting blog called Being Manly, wrote a great post recently about his memories of going to the local butcher shop and the history of the butcher's place in society. Not so long ago, meat didn't come pre-packaged; your butcher whacked off a chunk for you right there on the spot. And here's an interesting fact: because it was such a bloody job, the profession was thought to make men hardened and callous, and thus there was a period where butchers could not serve on juries.
Do you have a local butcher that you patronize for your meats?
Read the whole article at Being Manly and check out the rest of the blog for thoughtful essays on being a man.