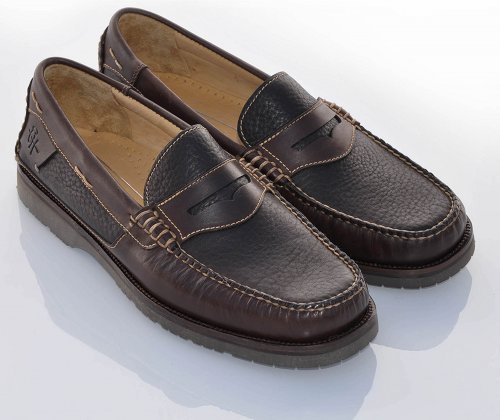 Shoe company Thomas Raymond and Co. have teamed up with Ernest Hemingway's son, Patrick Hemingway, to create a line of Hemingway inspired footwear. The Ernest Hemingway Collection consists of different types of loafers, handmade in El Salvador. They're divided into "literary," "angler," and "sportsman" collections.
According to Patrick Hemingway, his dad would be impressed with the collection. "Hemingway was very fond of loafers," he said.
The price of the shoes average about $180.
What do you think of this venture?