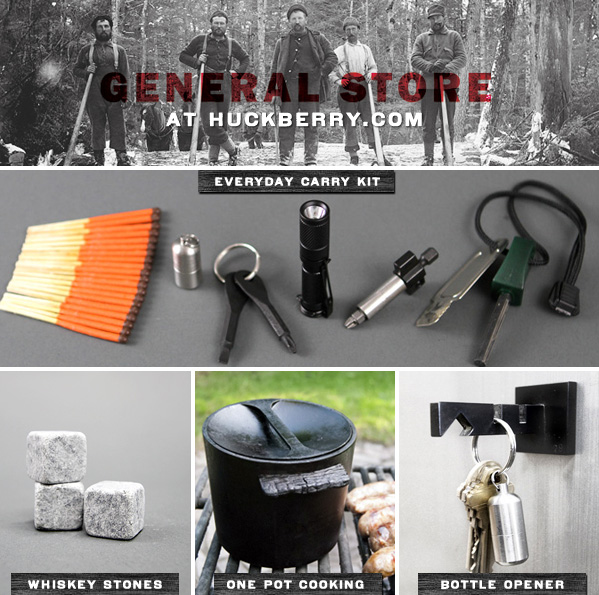 Recently, Huckberry created another corner of their site called The Huckberry General Store. It's filled with unique items that will be available week after week, unlike the things in Huckberry's main store which change every week. And new items will be added all the time.
Right now the The General Store is filled with a bunch of indvidual tactical every day carry items (and a kit that includes them all), along with a few other interesting things like a cast iron pot and a set of Vermont-milled stones you can use to keep your whiskey cold. Everything in the General Store right now is Made in the USA.
Huckberry is giving away any item in the store to two lucky AoM Trunk readers. To enter the giveaway, just visit The Huckberry General Store, pick which item you'd like if your name is drawn as the winner, and leave a comment sharing your pick with us. To browse the store, you have to sign up for Huckberry. Just so we're clear, if you sign up for Huckberry, you're opting into receiving weekly emails from Huckberry on their exclusive deals. You can unsubscribe anytime you want.
Giveaway ends Monday, April 2, 2012 at 12:00 pm.