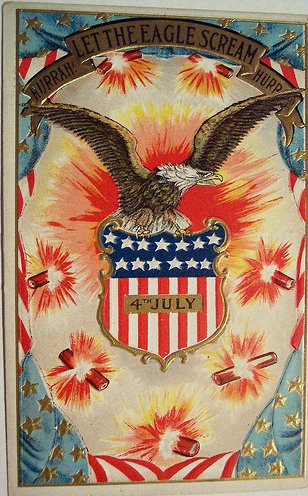 A Happy Fourth of July to those of you in the United States of America.
Marcus Brotherton, who has does much research and written several books about the Band of Brothers of WWII, and who has written before for AoM as well as doing our very first podcast with us, has written a modern day Declaration of Independence, inspired by the men of Easy Company:
A Declaration of Independence
I declare independence.
It's not an independence rooted in irresponsibility, cowardly power, or maliciousness toward others.
I don't want to burn the flag, overturn police cars at demonstrations, or smash windows at protests.
I don't insist on doing whatever I want whenever I want.
Yet I declare independence.
It's an independence from tyranny, an independence of self-determination, an independence to make something of my life.
It's an independence that defines itself by reaching beyond myself to live an extraordinary life.
I am independent to be a leader in my commitments, to provide security for my family, to be noble in my career and community, and to be engaged on a global front.
It's an independence to make deliberate decisions for right actions.
I declare independence.
My name goes here: _________________________________________________
Inspired by the men of Easy Company, 506th PIR, 101st Airborne, the original Band of Brothers