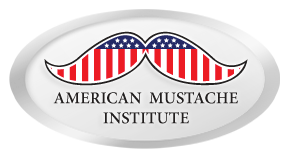 The seriously funny and virile American Mustache Institute is lobbying Congress to extend a $250 tax refund for all mustached Americans. The Stimulus to Allow Critical Hair Expense Act, or 'STACHE Act, was inspired by a white paper written by John Yeutter, an associate professor of accounting and tax policy at Northeastern State University in Tahlequah, Oklahoma.
In his paper, Yeutter links mustache growth and maintenance to social and environmental benefits and a boost in the grower's incremental income. Because the costs of mustache maintenance contribute to the economy, Yeutter argues, those expenses should be tax deductible. The tax deduction will hopefully encourage men to grow mustaches.
AMI Chairman Aaron Perlut is petitioning Rep. Roscoe Bartlett of Maryland and Sen. John Hoeven of North Dakota (also the only Congressman to sport facial hair) to sponsor the bill.
To raise awareness of their efforts, AMI is organizing a Million Mustache March from the Capitol to the White House on April 1. For every Million Mustache March participant, AMI's sponsorship partner, H&R Block, will make contributions to Millions From One–which delivers clean drinking water to those who cannot obtain it themselves. The march and bill are designed to raise-mustache awareness and money for charity, all with a good time in mind and with tongue partly in cheek, which is how AMI rolls.
You can find out more info about the STACHE Act and the Million Mustache March at the American Mustache Institute's official website, and in this article from ABC News.