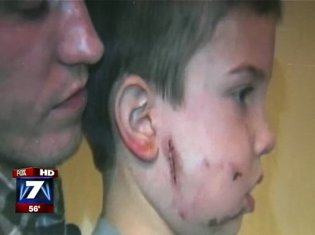 6-year-old Rivers Hobbs was walking with his family at Big Bend National Park in West Texas, when a mountain lion pounced on him. Rivers' mother tried to hold on to him, but the cat pulled the boy to the ground, clamping its jaws onto his head. That's when his father, Jason, pulled out his pocket knife and stabbed the mountain lion in the chest, causing the cat to let go and run away. Nice going, dad.
Just another reason every man should carry a pocket knife.
Read the story (myFOXaustin.com)
Hat tip to Steve A. for the link.