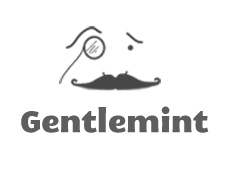 If you're married or have a girlfriend, chances are you've heard of Pinterest. It's an online bulletin board where users can "pin up" or share stuff they find on the web with their friends. The overwhelming majority of users on Pinterest are women sharing crafts, clothes, and recipes with each other.
My friend Glen Stansberry thought the idea of Pinterest was pretty cool, but he wanted a community that was more man-friendly. So he his co-worker Brian cranked out some code and created Gentlemint–The Mint for Manly Things.
And it's freaking awesome. It works just like Pinterest, but with stuff that guys like to look at and do. You'll find links to all your favorite manly websites, including a few from AoM.
Head on over, ask for an invite, and start depositing to the Gentlemint today! See you over there.