Huckberry is a deal site that features special sales each week exclusively to members, and the products available change each week. Every week, I pick out my favorite things from the week's offerings.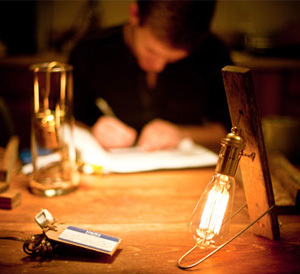 This week I'm digging the cool lamps made by  the Luke Lamp Company. 23-year old Luke Kelly makes the vintage, industrial-looking, Edison-esque lamps in his home in Manaroneck, NY.
To browse the Huckberry Shop, you have to sign-up for the site. If you do, you get a $5 credit for being an AoM reader.  The reason that you must sign-up to browse and see the prices is that this is a members-only deal site, and the brands that offer their products for these special sales are only willing to offer those special prices to a small group and not to the public at large.