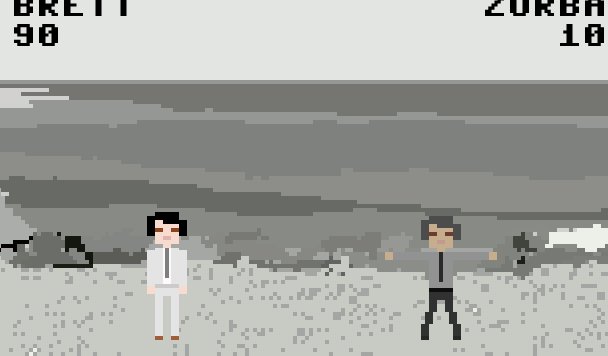 Dance?! Did you say dance?! Come on, my boy! Together! Let's go! Again! Down! Boss… I have so much to tell you!
You've read about getting in touch with your Wild Man by Dancing Like Zorba the Greek, now you have a chance to take the Greek Wildman head-on in a dance battle in this 8-Bit Dance Dance Revolution style game. Press the arrow keys at the right time to make your character dance. It's easy at first, but gets more and more difficult as the awesome Greek music speeds up. I've had to concede to the spectacular Wildman dance skills of Zorba every time I've played.
Hat tip to Mario for this link.