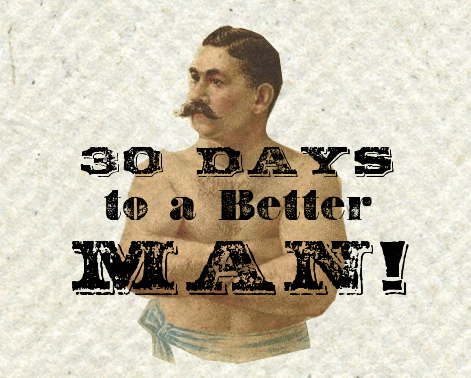 In 2009, we ran a series called "30 Days to a Better Man." Each day for 30 days we posted a specific challenge for participants to complete. The articles described the challenge, the reasons for why you should do it, and gave suggestions on how to complete the task.
The articles weren't time-specific, so even if you missed it the first time around, you can still take the challenge whenever you want. And what better time than the start of the new year? If you feel like 2011 didn't go the way you hoped, completing the challenge can help lift you into a better place emotionally, financially, and physically.
You can see a list and gets links to each day's challenge here. Or if you want all the challenges together in an easy to read format, an ebook is available for $3.99.
Take the challenge and make 2012 the year you become a better man!