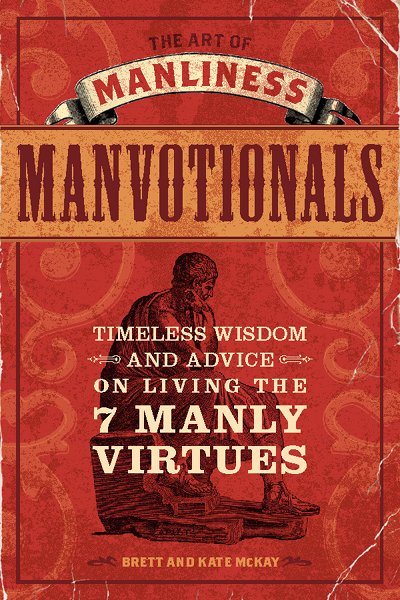 If you've bought and read our latest book, Manvotionals: Timeless Wisdom and Advice on Living the 7 Manly Virtues, and you're grateful for the amount of hair it's put on your chest, please consider taking a few minutes to post a review of the book on Amazon. It would really help us out.
Apparently one of the factors Amazon uses to determine a book's rank is the number of reviews a book has. The higher our Amazon rank, the more visible our book is to shoppers. We really hope you've enjoyed the book, but you can give it whatever amount of stars you think it deserves. We just ask that you take a few minutes to do a review. Right now we have 12 reviews (all 5 stars–thanks guys!), but the more the merrier!
And if you haven't bought a copy of Manvotionals yet, get it today! It's just $11!