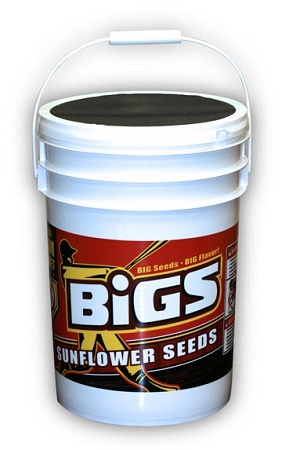 In honor of the start of the World Series tomorrow, BIGS Sunflower Seeds is giving away a giant 5 gallon bucket packed with an assortment of their sunflower seed flavors (Bacon! Dill Pickle! Buffalo Wing!). When you're done with the bucket, you can use it to store gloves or balls, or stock it with more sunflower seeds to keep in the dugout. The top is padded and doubles as a seat.
To enter to win, leave a quick comment telling us your favorite baseball team.
We'll randomly draw one of the comments as the winner.
Deadline to enter is Wednesday, Oct. 26.