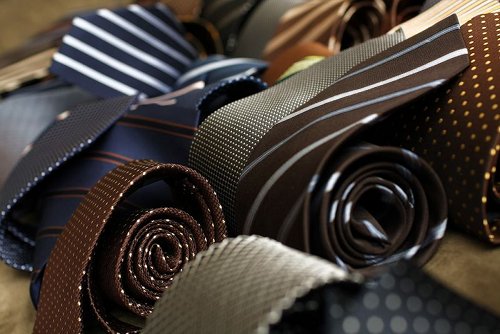 Every man should have a few good ties in his wardrobe. The problem is, it's hard to find a quality, stylish tie that doesn't cost an arm and a leg. Enter Jack Franklin. Jack Franklin produces hand sewn ties from the finest silk on the market. I like my ties with a bit of heft and texture. Jack Franklin ties have both of these qualities thanks to the wool interlining in all their ties and fabrics woven by Italian weavers. I love how these ties feel. Most of their ties sell for about $30.
One of the things I like about Jack Franklin ties are their designs. They have a nice mix of modern and retro-inspired looks. The ties have fun names like 70s School Teacher, Blues Brothers, Bryant Gumble, and Tetris. I own The Connery, Used Car Salesman, and Gordon Gecko. Funny man Stephen Colbert is a fan of the Admiral.
The Jack Franklin Tie Giveaway
The gents at Jack Franklin have 25 ties to giveaway to 25 lucky AoM readers. You have to like those odds.
How to Enter
Entering is easy. Just follow these two simple steps:
1. Visit the Jack Franklin website and pick out the tie you would like if you're lucky enough to be selected as the winner.
2. Share your selection with us in the comments section of this post. You don't have to post the link–just a description. (Posting the link may cause your comment to be filtered as spam).
Everyone who enters the contest will be emailed a code for a  50% discount on Jack Franklin ties at the conclusion of the contest. You read that right: 50%!
A winner will be drawn randomly from the entries. The deadline for entry into the contest is Friday, October 28 at 10 PM ET.
What are you waiting for? Enter today!