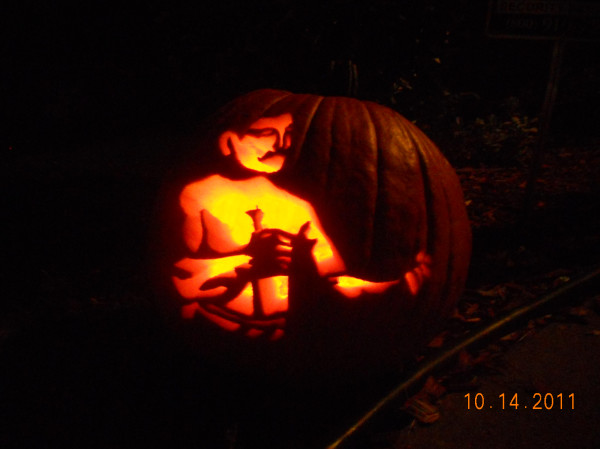 Halloween is in two weeks which means it's time to start getting ready for pumpkin carving (with your date, perhaps?). This year, instead of carving the typical smiley faced jack-o-lantern, why not carve John L. Sullivan with dukes up ready to "lick any man in the house." (In case you didn't know, John L. is the boxer guy that graces our site's masthead.)
I asked AoM web designer, Eric Granata, to create a John L. Sullivan pumpkin stencil so that AoM readers could carve the manliest pumpkin on the block. Eric was happy to oblige. And even went ahead and carved AoM's mighty fisticuffer into his own pumpkin.
Download the stencil today. It's free! (Thanks, Eric!)
If you use the stencil, upload your pumpkin to the Community photo album. I'd love to see it.
Happy carving!