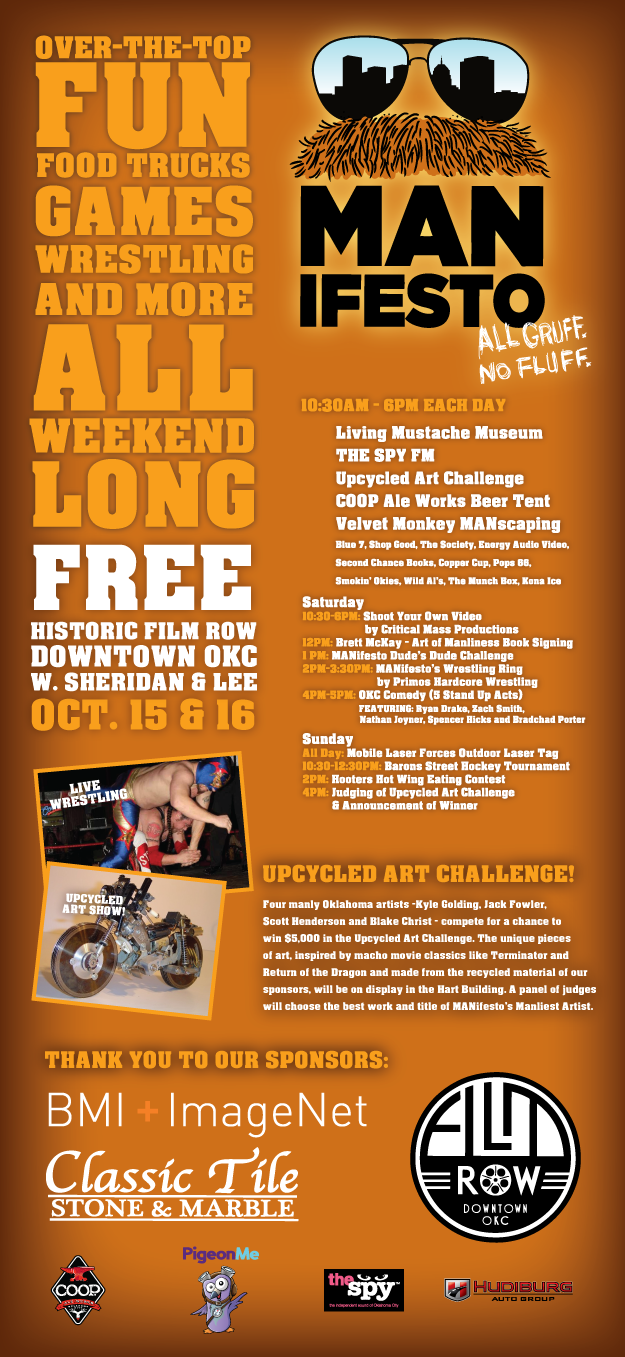 This Saturday (October 15, 2011) from 12PM to 5PM I'll be signing books at MANifesto in Oklahoma City. MANifesto is a weekend arts festival for dudes. It will be located in the Historic Film Row area between Sheridan and Lee. Looks like fun.
Anyways, I'll have a booth there. If you live in the OKC area, I'd love for you to come out so I can shake your hand and maybe arm wrestle you. If you have a copy of our first book, I'd be happy to sign it, too.
I'll also be selling advance copies of our latest book Manvotionals. Here's your chance to own a copy of this ode to manliness before they're available in stores.
See you there!