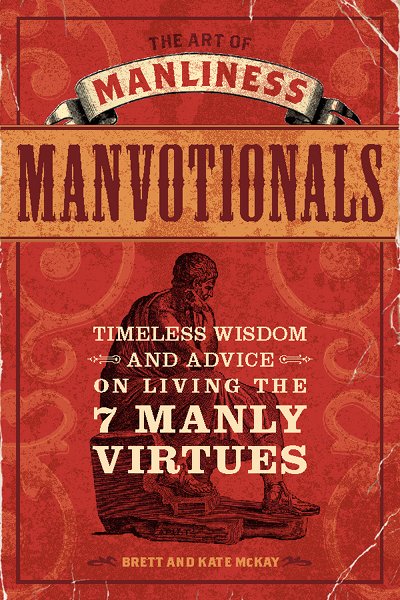 The officially launch date of the Art of Manliness' second book–Manvotionals: Timeless Wisdom and Advice on Living the 7 Manly Virtues–is set for November 1. And we're really excited!
The book is already available on Kindle for folks who want the e-version. Personally, I highly recommend buying this book in analog format. It contains 75 vintage illustrations and has a cool layout that gets lost when rendered digitally. But to each his own!
If you'd like to get your hands on a paperback copy before they're available for sale, today we're giving away two advance copies of Manvotionals.
To enter to win, simply answer this trivia question:
What US President's son stormed the beaches at Normandy?

Leave your answer in the comments below. [Note: Your comment will NOT show up under the post.] We'll select two random winners from all the correct answers.
Deadline to enter is Friday Oct. 14, 2011.