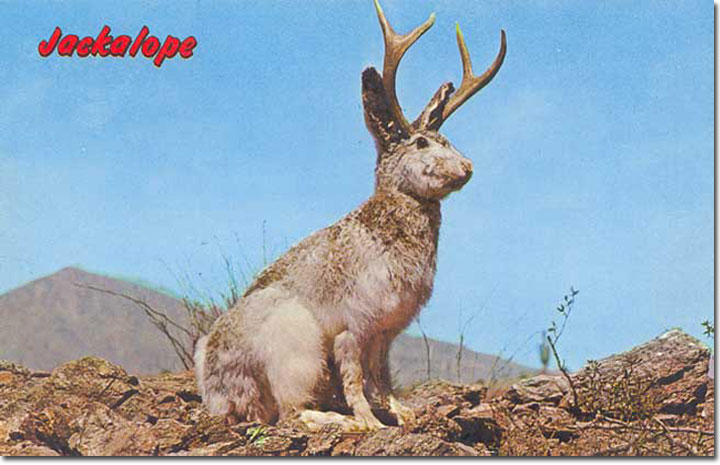 The blog at Collector's Weekly, a vintage and antique site, recently posted a long and interesting post about how taxidermy is making a big comeback. It had fallen out of favor after the 1940s (along with the decrease in the popularity of hunting). But now it's popping up at stores like Urban Outfitters and Juicy Couture (really) and hip restaurants and bars. Stuffed animals are increasingly being used by decorators, and a bunch of books on the subject are coming out.
Nouveaux taxidermists believe this resurgence in interest is due to people's craving for something real and a connection to nature in our increasingly disembodied, online lives.
Taxidermy's comeback has an unfortunate trendy, hipster vibe–it's popular amongst cool urbanites who are looking for stuff that's "authentic." Real hunters have pointed out the irony in the fact that many young collectors of old taxidermy pieces are also anti-hunting. And there's a new movement of hobbyists who call themselves "rogue taxidermists" (really), who adhere to a no-kill policy and use road kill, animals that died of natural causes, discarded livestock, and "nuisance" animals like rats.
My dad was a game warden and I grew up around taxidermied animals at his office. They weren't something used to comment about modern animal abuses or as a tribute to the mysteries of the Victorian Age. But hey, there's nothing more hipster than turning on something because it gets popular! So I still think taxidermy is cool.
Are there any modern taxidermists out there? You should write a guest post for us!
Read the whole article: Taxidermy Comes Alive! On the Web, the Silver Screen, and in Your Living Room (@Collector's Weekly)
PS–The article covers aspects of taxidermy you didn't even know existed, but it fails to mention Chuck Testa! I will right this wrong: