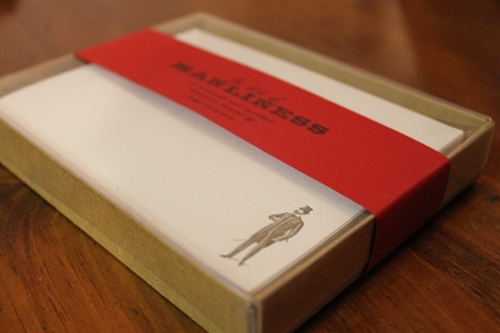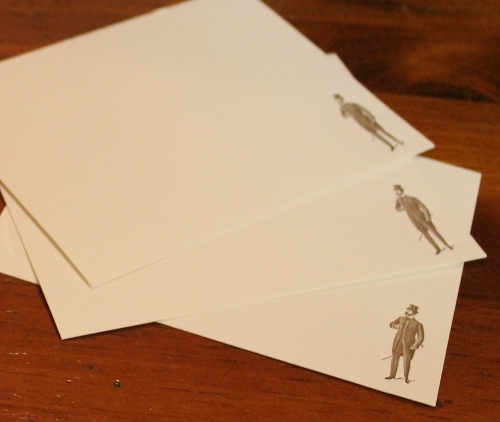 If you didn't know, the Art of Manliness has its own line of stationery, made by Page Stationery.
Today I'm going to give away an extra box of the gentleman design that I have lying around. The box comes with 15 correspondence cards. Great for jotting off a quick thank you note.
To enter to win simply answer this question:
What was Winston Churchill's nickname at Harrow?
Leave your answer in the comments below. [Note: Your comment will NOT show up under the post.] We'll select one random winner from all the correct answers.
Deadline to enter is Tuesday Oct. 4, 2011.