Last week we talked about our new partnership with Huckberry.com. Huckberry is a site where members get exclusive deals on sales of products that last a limited time. Because of this set-up, the products on Huckberry's site change every single week. So at the start of the week, I'm going to highlight a few products among those offered that week that catch my eye, in case you want to check them out.
Remember, Art of Manliness readers who join the site get a $5 credit towards a purchase in the Huckberry store.
This week, Huckberry focused on a line-up of manly gear: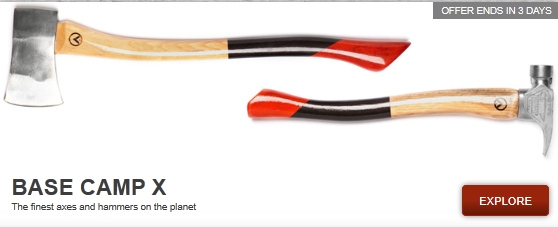 BCX hammers and axes are crafted in a log cabin studio in Canada that was made by the company's founder, Graeme Cameron. Each axe is made to order from drop forged high carbon, fine grain steel, that is hand tempered and ground in Maine. The handle is turned from Tennessee Hickory and fixed to the head by a steel kerf wedge.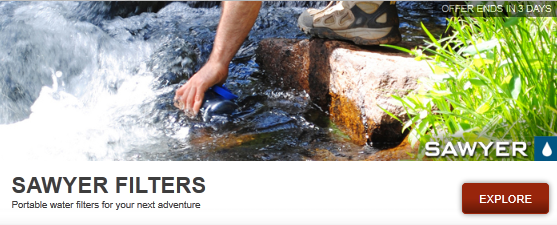 Whereas many portable water filtration systems are bulky and complicated, the Sawyer Squeeze Water Filter is compact and simple; you can roll it up to put it in your pack and at only 3 ounces, it's the lightest filtration system on the market. The Squeeze Filter is a compact, reusable bag that acts as its own clean water station. Brackish water goes in, fresh drinkable water comes out. (You never change the filter, you only clean it). You can put the Squeeze Filter in your Camelbak, attach the drinking tube, and enjoy carefree sipping. Made in the USA.

Two tools from Pockettool X are on tap, one for bikes that can be customized for your cycle's components, and one multipurpose tool that's designed for tightening screws, loosening bolts, prying things open and popping the tops on your favorite beverages. Each is Made in the USA and TSA compliant.
Check out these products and more on Huckberry.com.