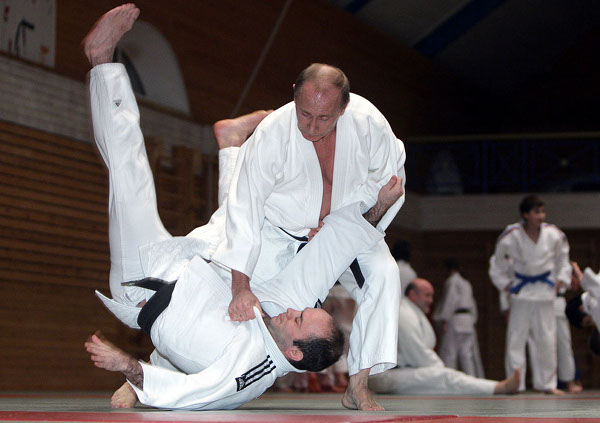 The Atlantic recently published a photo montage of Russian prime minister Vladimir Putin taking part in manly activities. It's freaking awesome. Putin has definitely worked hard at developing a manly and virile persona. It's very Theodore Roosevelt-esque. While Roosevelt was certainly a badass, like Putin, he understood the power of the media and would often create photo-ops for himself to show off his awesome manliness. But even though both men wanted people to know about their manly feats, they both actually did the things they're shown doing–it wasn't a bunch of talk.
Of course, in addition to doing manly things, TR had a very sterling reputation, while Putin is known for being a bad dude.
But among world leaders, the man's got a virility that's second to none. Below are a few of my favorite images from The Atlantic's "Vladimir Putin, Action Man." Make sure to visit the site to see all 34 photos.