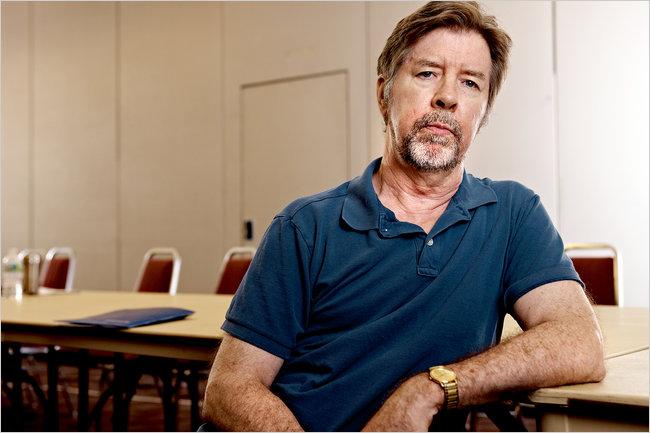 There was an interesting article in The New York Times this week on the fact that research has shown that men grieve differently than women, and that because of this, some men are seeking out all-male bereavement groups in which to find solace after the loss of a loved one.
The loss of a loved one, especially a spouse, can hit a man hard:
"The loss of a spouse often is crushing for men physically as well as psychologically. In a 2001 paper published in The Review of General Psychology, psychologists at the University of Utrecht in the Netherlands confirmed earlier data showing widowers have a higher incidence of mental and physical illness, disabilities, death and suicide than widows do. While women who lose their husbands often speak of feeling abandoned or deserted, widowers tend to experience the loss "as one of dismemberment, as if they had lost something that kept them organized and whole," Michael Caserta, chairman of the Center for Healthy Aging at the University of Utah, said by e-mail.

The Harvard Bereavement Study, a landmark late 1960s investigation of spousal loss, found that widowers experienced the death of a wife as a multifaceted tragedy, a loss of protection, support and comfort that left many at sea. The men in the study relied heavily on their wives to manage their domestic lives, from household chores to raising their children, the researchers noted."
Men may also have trouble dealing with their grief because until recently, men were expected to follow the cultural expectation of stoically bearing up under pain and not expressing sorrow openly. And they can have trouble with the fact that grief comes and goes in waves; it cannot be fixed and forgotten.
Men generally don't like to join groups, but some men are trying to get their brethren into bereavement networks so that they can have the support of other men who are dealing with the loss of a loved one.
The article focuses on aging Baby Boomers–it will be interesting to see how men's grief changes as our culture changes, since the difficulties mentioned above–having wives that manage their lives and not being able to express emotions are seemingly becoming less prevalent- men these days are encouraged to be more emotional and familial responsibilities have become more equal.
Read the whole article: Men in Grief Seek Others Who Mourn as They Do
For more reading on grief, check out these two AoM articles by Brian Burnham:
Loss, Grief, and Manliness: What Every Man Should Know About Losing a Loved One
Losing Dad: How a Man Responds to the Loss of His Father