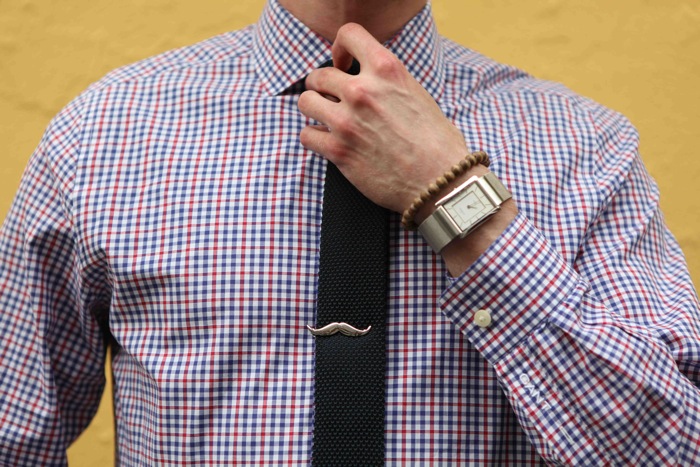 Image from Handlebar Magazine
 Oh, and speaking of mustache-themed jewelry, let's continue that theme today…
I love Kickstarter. It's such a cool idea. People post a project or product they want to make happen and other people kickstart the project by backing the project with money.
AoM Community member Ryan Lee Waldron shared this awesome project from a pair named Jennifer and Eddie. It's the Mustache Tie Clip. I want one for Christmas. But for that to happen, Jennifer and Eddie need the funds to get this business off the ground.
Their goal is $3,000 and they've collected $2,256 so far. With five days to go, they need just a small push to reach their goal. If you'd like to see this product on the market, wander on over and donate a dollar or two. If you pledge $25, you'll be able to buy a mustache tie-clip at a discounted price.
The Moustache Tie Clip Project by Jennifer & Eddie — Kickstarter.