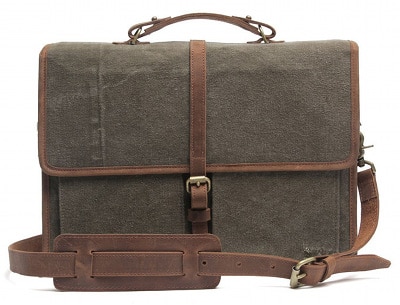 In honor of Father's Day, the fine gents at Temple Bags is offering an exclusive 20% discount to Art of Manliness readers on all the products in their store.
Temple Bag's products are made from re-purposed WWII-era canvas and materials, and they're all handcrafted right here in the good old USA. These bags are made to last. The vintage canvas gives the bags a nice worn, weathered, and manly look. Temple Bags make a great gift for dad (or yourself).
If you'd like the exclusive 20% discount, simply follow this link. Any purchase you make will have the 20% discount automatically applied. Super simple. The discount is good until Friday, June 17 3 PM PDT.