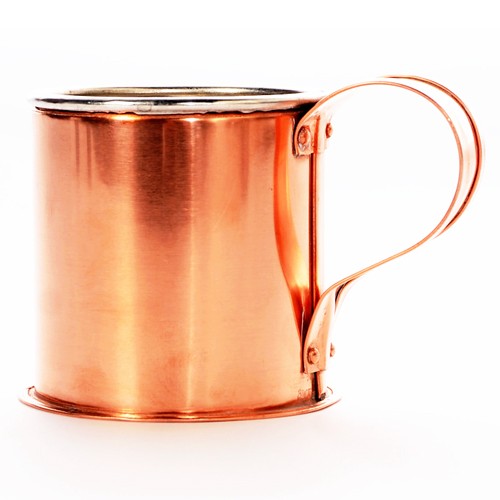 Established in 1819, Jacob Bromwell is America's oldest cookware company. All of their top quality products are still handcrafted in the USA, just like they were in frontier days. You may remember we did a chestnut roaster giveaway with them around the holidays.
Well they recently introduced a new product to their unique line-up of old fashioned items: a copper cup. Back in pioneer times, in the days before thermoses and insulated cups, folks relied on copper's special ability to keep beverages hot or cold. These copper cups will keep cold drinks chilled for ages and keep hot beverages like cocoa warm for drinking by the fire on a wintery night. The cups are hand dipped and entirely hand made using tools from the 1700s. They're incredibly sturdy and will last for generations.
Jacob Bromwell is giving away one of these copper cups to one lucky AoM Trunk winner. If you'd like to have this handsome copper cup sitting in your cabinet, just leave a comment telling us your favorite beverage to put in a mug. One comment will be randomly drawn as the winner.
Giveaway ends April 10, 2012.
{ Comments on this entry are closed }