Are you tired of starting fitness programs with the best of intentions only to find yourself falling off the workout wagon two weeks later?
If so, today's episode is for you.
I've brought back bodyweight strength training coach Anthony Arvanitakis to talk about his new book, How to Never Skip Your Workout Again. Anthony and I begin our conversation discussing what causes people to stop working out and how making exercise a ritual is the cure to this problem. Anthony then digs into specifics on how exactly to make exercise a ritual, including creating a pre-workout checklist (that you actually write out on an index card), wearing a workout "uniform," and picking the best time to set your ritual in motion.
We then discuss why rituals are much more powerful than motivation in helping you stick with a fitness program, and how to keep with it even when your life gets really busy. We end our conversation discussing how to make your diet a ritual as well, so you can lose weight or pack on muscle.
Show Highlights
Why Anthony wanted to devote an entire book to the topic of building the workout habit
The things that get in our way and sap our willpower for working out and dieting
What Anthony means by "ritual" in regards to working out
The physical, written checklist Anthony has created to get him into his workout ritual
Why Anthony wears the same "uniform" every day for working out
The best time of day to train
Why you still need to remain flexible with your rituals
How to stick with a ritual even during extremely busy times of life
How rituals are more powerful than motivation
The "avalanche effect" and how it will improve your life
How Anthony used the avalanche effect to get himself out of a lengthy funk after he lost his leg
Applying the power of ritual to your diet
Anthony's thoughts on eating the same thing every day
Resources/People/Articles Mentioned in Podcast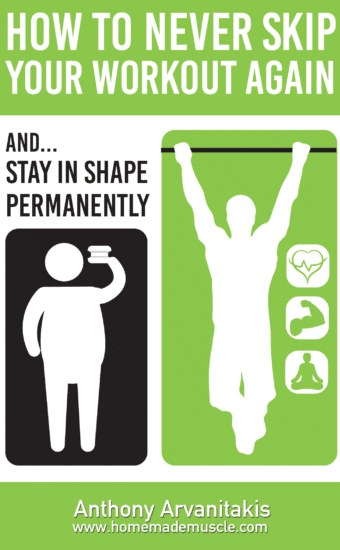 If you've been looking to start bodyweight training, Anthony provides by far the best resources on the topic. Check him out at Homemade Muscle. And check out his latest book, How to Never Skip Your Workout Again, for insights on how to make the exercise habit stick.
Connect With Anthony
Listen to the Podcast! (And don't forget to leave us a review!)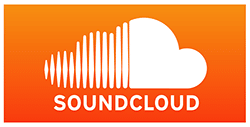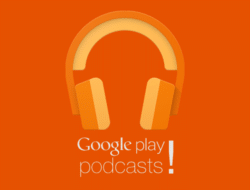 Listen to the episode on a separate page.
Subscribe to the podcast in the media player of your choice.
Podcast Sponsors
Blinds.com. Get up to 20% off everything — faux wood blinds, cellular shades, roller shades and more — at blinds.com when you use promo code "AOM."
Away. High-quality, resilient luggage for the savvy traveler. Comes with a lifetime warrantee. For $20 off, go to awaytravel.com/manliness and enter code "manliness" at checkout.
Read the Transcript
Coming soon!
Last updated: July 9, 2017